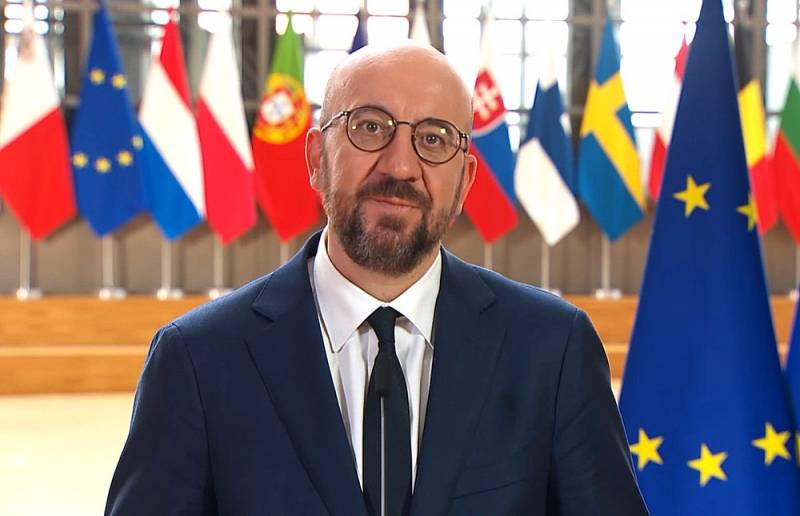 The head of the European Council, Charles Michel, said that Russian President Vladimir Putin should withdraw his troops from Ukraine. His appeal to the Russian leader with the words "Come back home" was placed in the headline of an interview with a European official by the Belgian newspaper Le Soir.
Michel stressed that the EU cannot allow the defeat of Ukraine.
Now it is necessary to support Ukraine militarily. The Europeans must step up pressure on Moscow. Ukraine's defeat may not be an option
- says the head of the European Council.
In his opinion, the next few weeks will be decisive militarily and, consequently, politically. Michel added that in Europe they do not speak openly about the supply of fighter jets to Kyiv, but "we understood the general mood."
At the same time, the European official pointed out that the EU has introduced all major sanctions against Russia. According to him, each subsequent package of restrictions aims to "tighten the noose", and is also aimed at ensuring that Moscow cannot circumvent sanctions.
The main thing has already been done, because we have imposed sanctions on fossil fuels. Once you've taken the major steps, there aren't many additional things you can do.
Michel emphasized.
The head of the European Council earlier in an interview with El Mundo said that Kyiv should receive tanks from the West, and noted that he was in favor of their immediate transfer. There are "hot debates" on this issue, including regarding their supplies by Germany, he specified.
Earlier, German Defense Minister Boris Pistorius said that in the next few weeks
will
decisive for the fate of Ukraine. It is during this period that the outcome of the Russian special operation will be predetermined, he noted. The minister clarified that the Armed Forces of Ukraine will lose if the West does not send huge stocks of weapons to Kyiv.