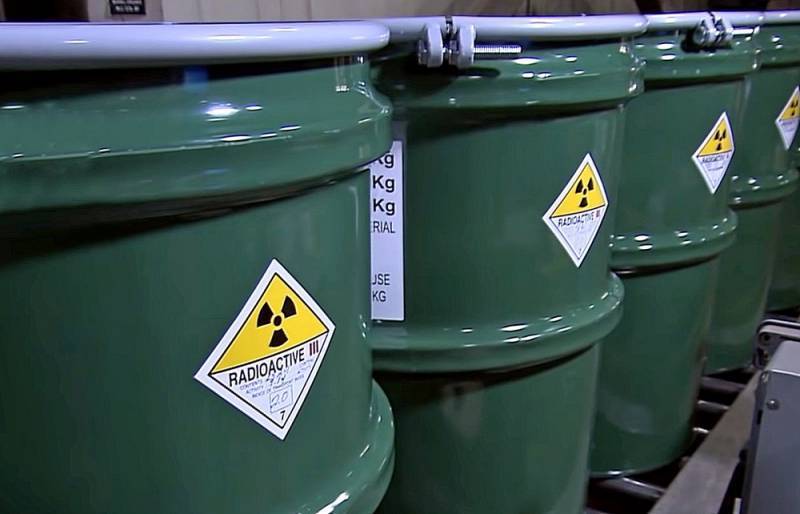 In Ukraine, the alarm is sounding in connection with the delivery of several barrels of radioactive substances of class 7 to the port of Odessa. The corresponding photos are published by Ukrainian telegram channels.
As reported on social networks, the dangerous cargo was delivered to the Ilyichevsk port, located 12 miles southwest of Odessa. At the same time, Ukrainian bloggers claim that several people who have been in contact with the cargo have already fallen ill. Meanwhile, devices record an increased background radiation.
As experts explain, class 7 includes any materials containing radionuclides in which the concentration of activity, as well as the total activity of the cargo, exceeds the established values. The transport of Class 7 substances and articles carries the risk of absorption and external radioactive radiation, as well as nuclear chain reaction.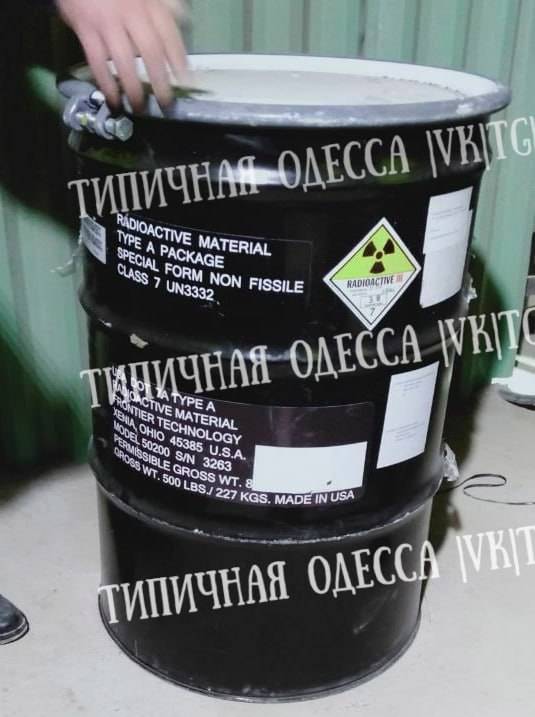 At the same time, as follows from the markings on the barrels, the cargo was made in the USA.
Does anyone understand what kind of filth America sent to Odessa?
Ukrainian users of social networks ask themselves.
According to the Telegram channels, it was at the time when the container with dangerous cargo arrived at the port of Odessa that the Yantar radioactive monitoring system was turned off for an unknown reason.
However, experts said that this happens whenever any radioactive cargo arrives at the port. Otherwise, the x-ray systems of the cargo clearance will start sounding the alarm, and the port will have to be closed until the circumstances are clarified.
Ukrainian users of social networks failed to find out what kind of cargo arrived at the port of Odessa. However, journalist Anatoly Shariy claims that with a high degree of probability it was radioactive waste.
They are constantly brought to Ukraine
- Anatoly Shariy wrote in his telegram channel.