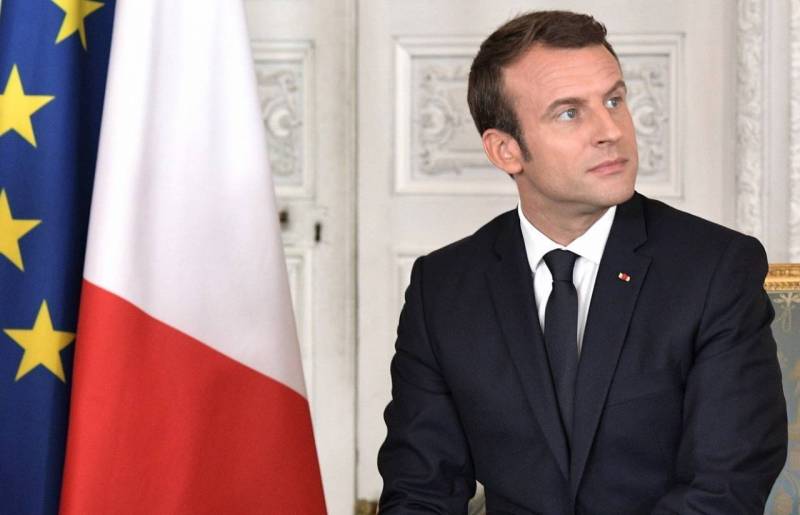 The President of France opposes attempts to completely defeat Russia. Journal du dimanche writes about it. According to Emmanuel Macron, he does not think that Russia should be attacked on its territory, as some EU members believe.
There are those who want to defeat Russia first of all, but this has never been and never will be the position of France
Emmanuel Macron said.
At the same time, the Journal du dimanche notes the desire of the French president to seat Vladimir Putin at the negotiating table. At the same time, Emmanuel Macron believes that none of the parties to the Russian-Ukrainian conflict will be able to achieve complete victory.
According to the French leader, the prolongation of the conflict in Ukraine can lead to the fact that the main losers in it will be the Europeans.
Journal du dimanche notes that Macron does not seek to blindly follow the ideals of NATO, since the members of the North Atlantic Alliance were not completely transparent in their intentions.
Moscow took it as expansionism
Macron said, explaining
policies
Russia after the Munich conference in 2007.
Now the French president is calling on the countries of Central and Eastern Europe, both EU and non-EU, to be reasonable in their expectations. Macron intends to achieve the same from Germany, which was one of the initiators of the accession of these states to the EU.
The Journal du dimanche claims that Emmanuel Macron ignored the calls of Volodymyr Zelensky to accept Ukraine into NATO, made at the Munich Conference.