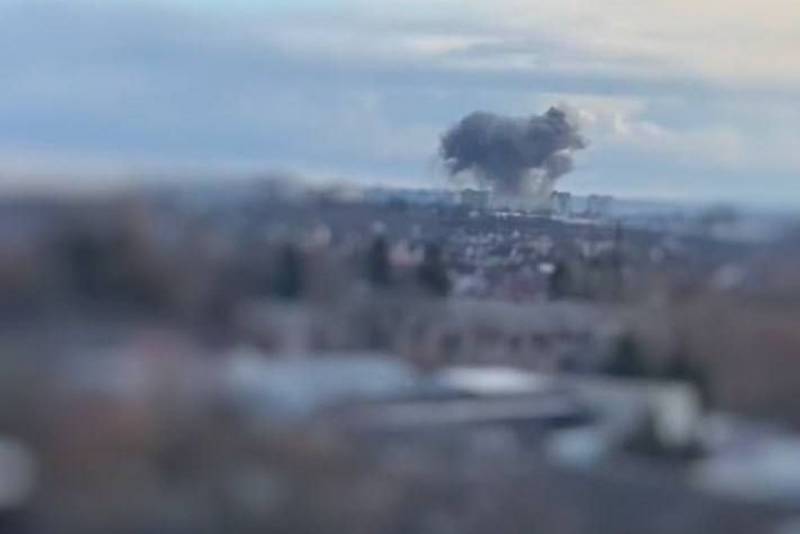 On the morning of February 18, an air raid alert was announced on almost the entire territory of Ukraine. Ukrainian information resources reported about Russian missiles flying towards Khmelnitsky, Ternopil, Dnieper (Dnepropetrovsk), Krivoy Rog, and high missile danger for a number of other cities.
The head of the Office of the President of Ukraine, Andriy Yermak, said on his Telegram channel that during the missile attack, the Russians used tactical aircraft to attack Ukrainian targets. He suggested that the Russian Aerospace Forces used air-to-surface ammunition of the Kh-59, Kh-29T and Kh-31P types.
At the same time, information was received about explosions in Khmelnitsky, where at least two objects were hit as a result. A video from this city appeared on the Web after arrivals.
In turn, the Air Force of Ukraine announced that the Black Sea Fleet of the Russian Navy launched Kalibr cruise missiles. After a while, the department unsubstantiated reported that two of the six mentioned missiles fired by the Russians were shot down by the means of the Ukrainian air defense system.
At the same time, the Ukrainian energy company DTEK, owned by the oligarch Rinat Akhmetov, signaled to the public that preventive emergency power outages are being applied in Kyiv, Kiev, Odessa and Dnepropetrovsk regions due to the threat of a missile attack.
All this points to the likelihood of a new large-scale missile attack by the RF Armed Forces on the critical infrastructure of Ukraine. However, the Russian Defense Ministry has not yet commented on the incident.