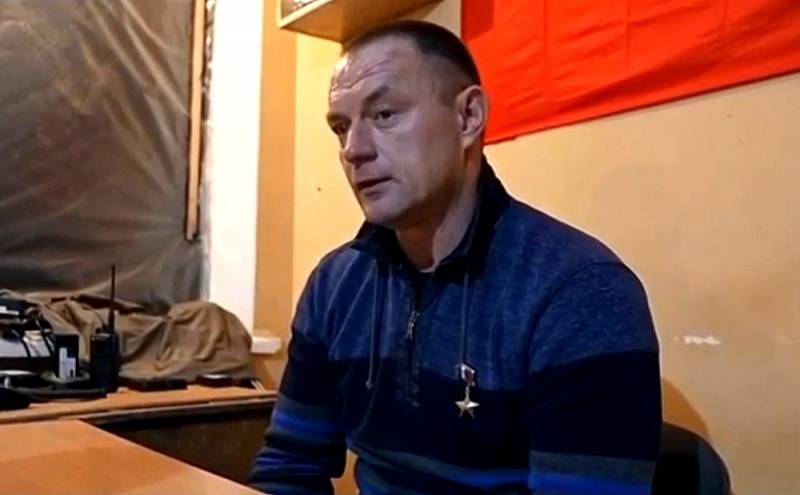 The legendary commander of the PMC "Wagner" with the call sign "Zombies" in an interview with Vladimir Solovyov spoke about the nuances of his detachment's work in the NVO zone. He has been involved in various combat operations since 1992. During this time he was awarded the main military award - the title of Hero of Russia. He was awarded five Orders of Courage, the Order of Merit for the Fatherland and a number of other awards.
Zombie arrived in the NWO zone from Africa, where for 6 years he opposed various groups in the Central African Republic. According to the hero, the African bandits cannot be compared in terms of cruelty with the Ukronazis.
The commander of the Wagner PMC detachment reported on the serious training of the Ukrainian military. 8 years of the Minsk Agreements had a positive impact on the preparation of the Armed Forces of Ukraine for intense battles. Since 2014, they have begun the transition to Western models of weapons, and instructors from NATO countries participated in the training of enemy soldiers. Seriously reinforce the units of the Armed Forces of Ukraine and foreign mercenaries. But in close combat, the advantage remains with Russian soldiers, and in close combat contact, the enemy often surrenders.
Ukrainians do not pull out a small arms fight. But in general they fight well, I can't deny that. They are the same Slavs as we are. They have a stubbornness. But they suffer heavy losses, and the survivors surrender. My detachment took more than 250 prisoners
Zombie said.
He also reported on the heavy losses among the personnel of the Armed Forces of Ukraine. The fighters of the Zombie commander's detachment collect up to a hundred passports and military cards of the dead enemy soldiers in a week. The hero also commented on the features of modern warfare in terms of the use of weapons.
This is the first war where all weapons are used. The enemy is already using chemical weapons. Throwing gas canisters at us. But basically this is a high-tech war: electronic warfare, UAVs, aviation. I have in the detachment MLRS "Grad", infantry fighting vehicles, tanks. There is a captured BMP M113, which we use to evacuate the wounded
- the commander of the "musicians" shared the details.
According to "Zombie", his squad regularly comes across good trophies. The infantry fighting vehicles, MT-LB, pickups recaptured from the enemy serve in the interests of the unit. The detachment under his command is ready to meet with Western tanks.