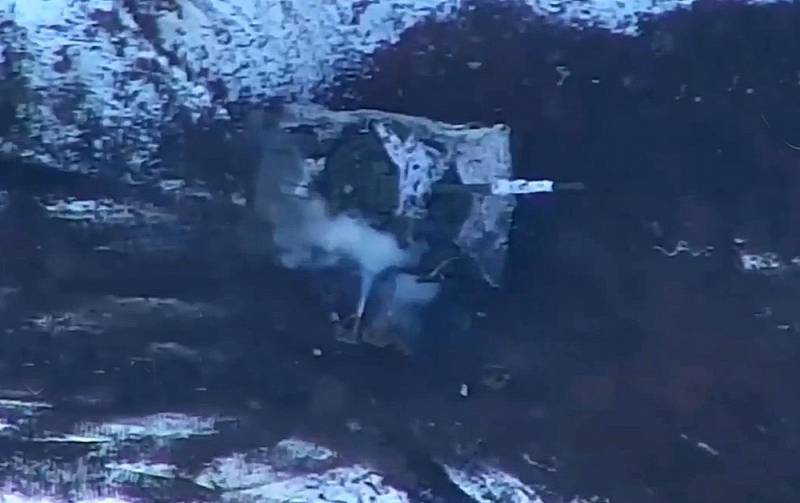 Another video of the use of the Lancet loitering ammunition in the NVO zone has appeared. This time, kamikaze drone operators tried to disable an enemy tank. But even two arrivals of the Lancets on a heavy combat vehicle did not give the desired effect. It was not possible to break through the armor of the tank.
Probably, in this case, armored vehicles used ammunition with a high-explosive fragmentation warhead, and not with a cumulative one. In any case, this video clearly demonstrates that the engineers of the Kalashnikov concern need to work on strengthening the combat power of loitering ammunition.
At the moment, the "Lancets" are very effective against enemy manpower and light
equipment
. Military correspondents from the scene regularly share footage of the destruction of American howitzers
M777
with these ammunition. But, alas, it is ineffective against a tank, as this video filmed in the Ugledar direction shows.
The suburbs of Vuhledar remain one of the most tense points of contact on the front line. The Russian army is working on fortifying the enemy with all available means, including using the heavy flamethrower system TOS-1A Solntsepek. But the Armed Forces of Ukraine regularly bring reserves here and put up fierce resistance.