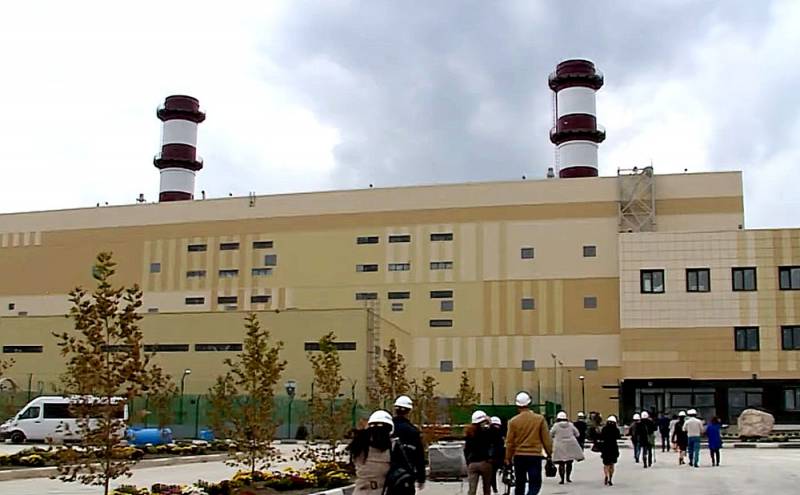 A drone was shot down near the Balaklava thermal power plant in Sevastopol on the morning of February 17, said the governor of the city, Mikhail Razvozhaev. No damage was recorded to the thermal power plant, it is operating normally, he wrote on his Telegram channel.
The Ukronazis do not abandon their attempts to strike at objects important to Sevastopol. Today early in the morning in the area of ​​the Balaklava thermal power plant, air defense forces shot down a drone. No TPP damage
- emphasized in his message.
Mikhail Razvozhaev on February 16 spoke about several attempts by the Ukrainian military to attack Sevastopol and Crimea with drones. Two UAVs were shot down over the water area of ​​the city, several others - over the territory of the republic.
Sevastopol has a yellow level of terrorist danger. The city, which is the main base of the Black Sea Fleet, Ukrainian drones have been trying to attack since July 2022. Attacks were carried out on the headquarters of the Russian Black Sea Fleet in Sevastopol, energy facilities, and military airfields. Almost all drones were destroyed by air defense systems.
In October, the enemy tried to attack Sevastopol using air and sea drones. The Ministry of Defense of the Russian Federation pointed out that four naval UAVs were shot down in the outer roadstead, three more - in the inner one. During the attack, the minesweeper Ivan Golubets received minor damage.
Earlier, journalist and military expert Yuri Podolyaka said that the Russian army has recently
inflicts
pinpoint strikes on Ukraine's critical infrastructure. The main focus is on the defeat of military facilities. Russian drones and missiles strike almost unhindered. In his opinion, this can only mean one thing: the Russian military received the exact coordinates of the objects.