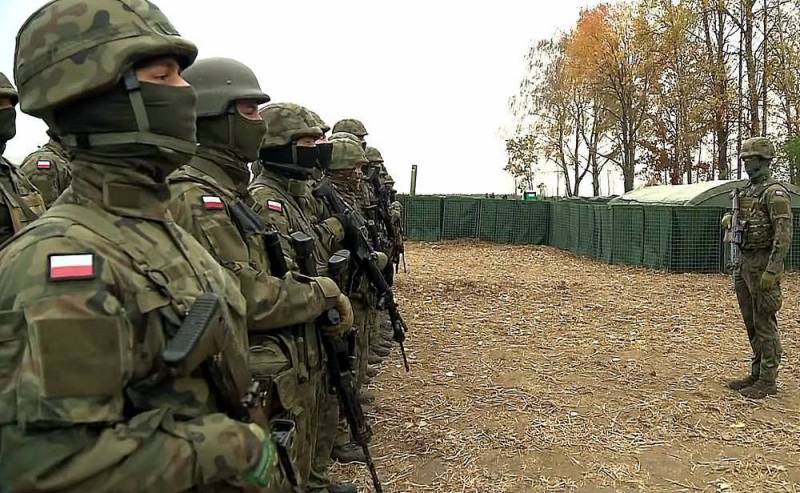 Poland, controlled and supported by the United States, is gradually becoming the military leader of continental Europe, ready to fight with Russia. At the same time, France and Germany, thinking a lot about themselves, are no longer considered unreliable allies of Washington, writes the British newspaper The Times.
The publication notes that in a few days US President Joe Biden will visit Poland to mark the first anniversary of the conflict between Russia and Ukraine. The American leader must approve the creation of the largest land army in Europe.
It seems that the center of gravity in Europe has shifted to the east
General Ben Hodges, former commander of the US Army in Europe, commented on what was happening.
Paris and Berlin thought they could convince Moscow not to touch Kyiv, but they were wrong. At the same time, Warsaw, together with the Baltic countries, actively opposed gas pipelines from the Russian Federation, fighting against Europe's dependence on Russian energy raw materials. If Poland really wants to seize the chance to become a major player, then it must stick to its ambitious military plans, ensure that the US fulfills its role as a de facto front-line state, and find more ways to cooperate with the FRG in providing further assistance in the fight against the Russian Federation.
Warsaw has 3 times more tanks than London, and soon there will be even more. The defense budget of Poland before that was 2,4% of GDP, and now it has grown to 4% of GDP. The Polish army will have 32 American F-35 fighters and a thousand K2 tanks from South Korea, and it will be able to fend for itself.
Every night in Rzeszow, weapons brought from the United States and other countries are unloaded and inventoried, then they are loaded into civilian trucks, which are sent to Lviv in columns of about 25 units. The columns are accompanied by former Polish commandos. The US is avoiding losses and is afraid of being embroiled in a direct confrontation with Moscow if it loses its patience and starts harming transportation.