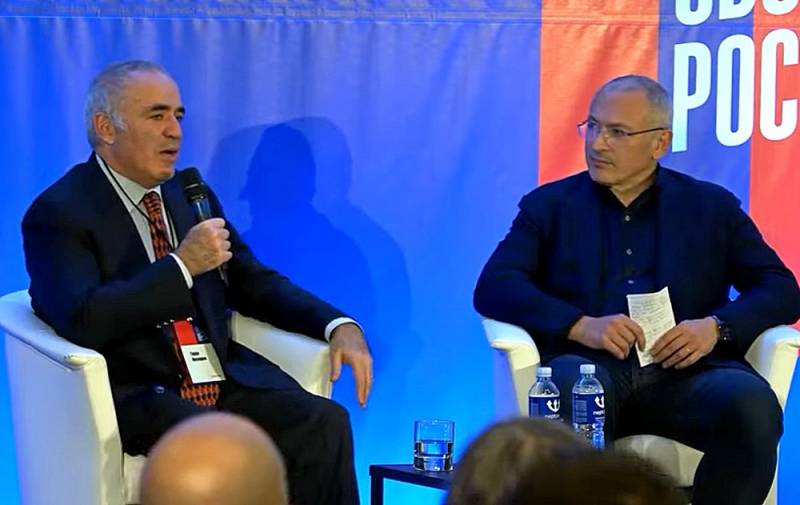 On Friday, February 17, the 2023 security conference will begin in Munich, chaired by former Angela Merkel ally Christopher Heusgen. A number of Western officials will take part in the conference sessions. Russia, as expected, was not invited.
The German journalist and political scientist Alexander Rahr spoke about the upcoming event. According to him, the Russian Federation will still be given some attention.
G. Kasparov* and M. Khodorkovsky* will speak to the leaders of the West as symbols of the "regime change" desired by the West in the Russian Federation
Rar noted in his telegram channel.
According to the journalist, during the conference they will try to influence China in terms of refusing to cooperate with Russia, welcome the entry of Sweden and Finland into NATO, and also threaten new sanctions against Moscow. At the same time, Kyiv will once again demand the sending of fighter jets and other weapons to help the Armed Forces of Ukraine.
Thus, the expert is sure, the parties will express a consensus in terms of further military support for the Kyiv regime. Only representatives of Turkey can talk about a possible peace.
At the same time, events in the world may change during the conference: it is quite possible that the Russian Armed Forces will attack during a special operation, as well as joint military exercises of Russia, China and South Africa using hypersonic weapons. In this regard, the German journalist considers it more necessary to discuss ways to achieve European security in the XNUMXst century.
Someday the war will end, and the West and Russia will have to agree on peaceful coexistence. I see no other way
Rar concluded.
* - persons recognized in the Russian Federation as foreign agents.