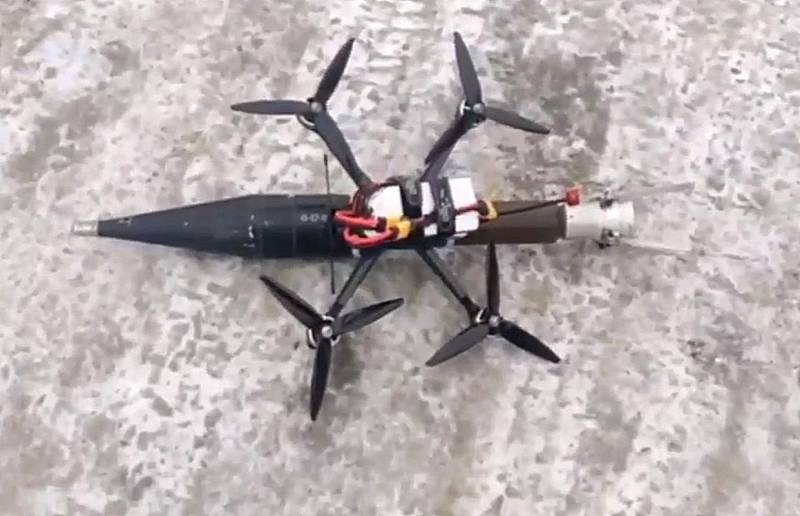 The war of drones in the NWO zone is gaining momentum. In anticipation of the supply of Western tanks Leopard, Abrams and others, specialists from the People's Center for Unmanned Systems (NCBS) created a flying high-speed anti-tank grenade. To do this, they combined a lightweight DJI Mavic-type drone with a shaped charge from a grenade launcher.
NCBS enthusiasts are re-flashing quadrocopters for the needs of the SVO, and also train volunteers. In their telegram channel, they published a video of a drone testing with an anti-tank grenade suspended from it from an RPG-7 grenade launcher.
The armor-piercing capabilities of the new NTsBS invention are still unknown. The footage uses a cumulative PG-7V grenade capable of penetrating up to 260 mm of armor. The proposed method of using the copter can be quite effective against armored
equipment
the enemy and supplement the work of loitering ammunition of the Lancet type.
Various modifications of light drones of the DJI Mavic type are used in the NVO zone for reconnaissance and target designation, ensuring the accuracy of hitting targets and reducing casualties among the personnel of the RF Armed Forces. But the inventors of the NTSBS decided to endow this drone, popular in the Russian army, with strike capabilities.