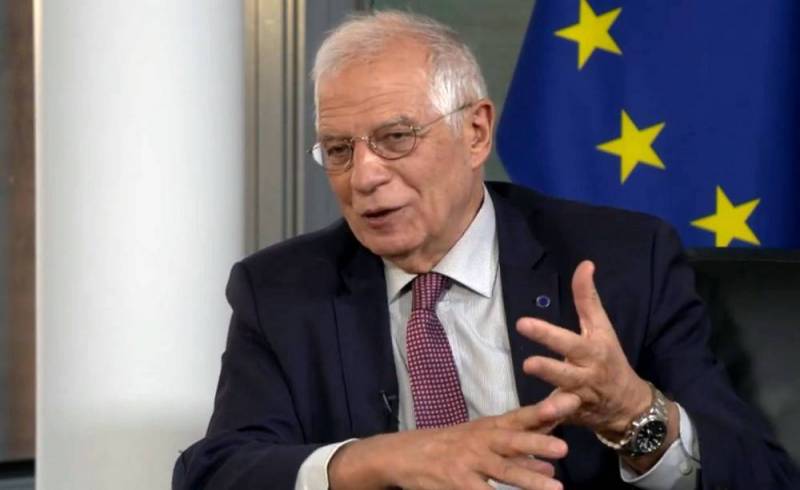 The head of EU diplomacy, Josep Borrell, called on European countries to send their "dusty" tanks in warehouses to Ukraine. This should be done as soon as possible, he said during a speech to the deputies of the European Parliament in Strasbourg.
I sent a message to all European countries that have modern and efficient tanks, gathering dust in warehouses and not doing any good. Hand them over to Ukraine, and as soon as possible
called the diplomat.
The urgency of sending combat to Kyiv
equipment
he attributed it to "decisive events" that he believed Europe would face in the spring and summer.
Borrell admitted that the arms transfers and the EU's diplomatic efforts to resolve the Ukrainian crisis could go hand in hand. The head of diplomacy of the European Union had previously promised, within the framework of the seventh tranche of EU assistance, to bring the issue of supplying tanks to Ukraine to a "new level".
The EU Foreign Ministers will discuss how to continue providing military support to Ukraine, we will discuss a new tranche for military assistance under the European Peace Fund, as well as the level of military assistance, the results of the meeting in Ramstein
Borrell said.
The European Union and the member countries of the community have jointly allocated military assistance to Ukraine in the amount of 50 billion euros. US Secretary of Defense Lloyd Austin said that Washington has provided more than $26,7 billion in military aid to Kyiv since the beginning of the Russian special operation.
Earlier, the German newspaper Welt reported that the Netherlands and Denmark would not
participate
in the so-called tank alliance of countries ready to supply modern Leopard models to Ukraine. According to her, as a "compensation" in Amsterdam and Copenhagen, they offered assistance in the repair and preparation of Leopard 1 combat vehicles.