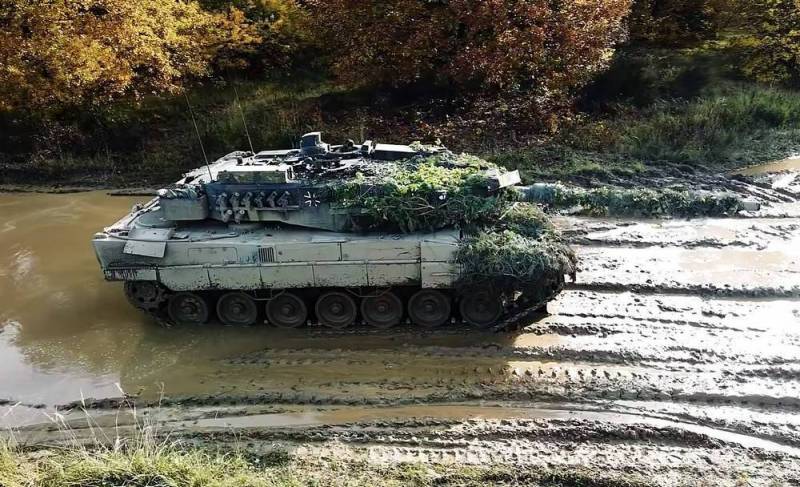 The Netherlands and Denmark will not participate in the so-called tank alliance of countries ready to supply modern Leopard models to Ukraine, the Welt newspaper reports. According to her, as a "compensation" in Amsterdam and Copenhagen, they offered assistance in the repair and preparation of Leopard 1 combat vehicles.
Countries that were once ready to supply have completely refused to participate. The governments of the Netherlands and Denmark have announced that neither country will supply the Leopard 2.
— emphasized in the publication.
Dutch Prime Minister Mark Rutte previously promised to send 18 Leopard 2s to Kyiv, but now his office says that the transfer of tanks to Ukraine is no longer considered. The government clarified that the new decision was made "in the course of close consultations between the Netherlands and Germany."
Denmark, which also refused to transfer tanks to Ukraine, is armed with 44 Leopards of the most modern version - 2A7. Finland, which has not yet joined NATO, which has 200 Leopard 2 tanks, may also refuse to supply.
Plans to create a "tank alliance" were previously announced in Berlin. It was assumed that Ukraine would be able to receive two battalions of Leopard 2 tanks, which is about 90 combat vehicles. Later, the government clarified that this was a "Ukrainian format" of battalions, which included 60 combat vehicles. Now the plans are 14 German, 14 Polish, 4 Canadian, 3 Portuguese and 8 Norwegian Leopards of 2 different models.
Earlier it became known that the Ukrainian army in an emergency order
erects
a new line of fortifications in the Kharkov direction. Lines are being built along the Seversky Donets River west of Kupyansk from the village of Kovsharovka to the village of Pechenegy. This was announced by blogger Yuri Podolyaka. According to him, a number of high-ranking military officials have already reported on the possible imminent attack of the Russian army on Kharkov.