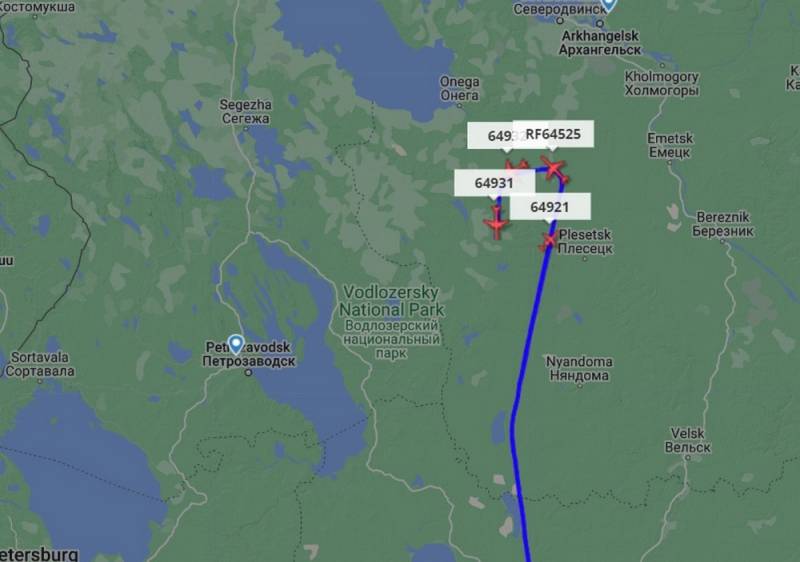 Two Tu-154 government aircraft and three Tu-214 special aircraft aroused special public interest with their maneuvers near Arkhangelsk. This, in particular, is indicated by data on the movement of aircraft from the Flightradar24 resource.
So, after a short flight in the Arkhangelsk region, the planes returned to the Chkalovsky airfield in the Moscow region. Of greatest interest in this respect are two Tu-214PU-SBUS (Control Point - Special Airborne Communications Center), the main task of which is to provide communication between army headquarters and the country's top leadership.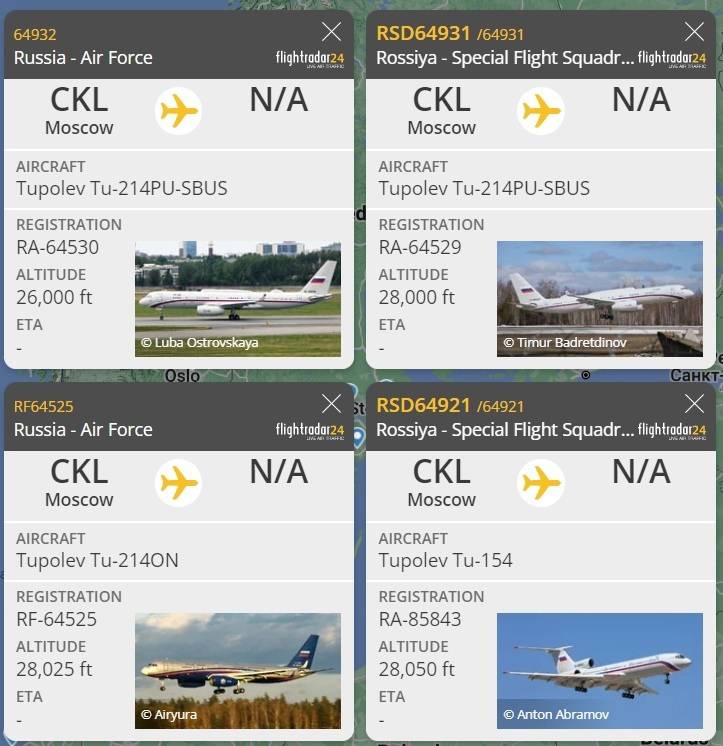 The third Tu-214 aircraft that showed strange behavior was the Tu-214ON - "Open Sky". After the United States withdrew from the treaty of the same name, Russia took the same step, and now these aircraft are used to inspect Russian units.
Meanwhile, the United Aircraft Corporation (UAC) is preparing to introduce a cargo and shortened version of the Tu-214 to the market. The business version of the aircraft will be able to fly up to 9 km. Yuri Slyusar, General Director of the corporation, spoke about this at the civil aviation infrastructure exhibition.
At the same time, the delivery of Tu-214s for the needs of civil aviation may be hindered by the implementation of the SVO, since at present the focus is on the implementation of the state defense order. Dmitry Khoruzhik, head of the Aviasystems company, drew attention to this.