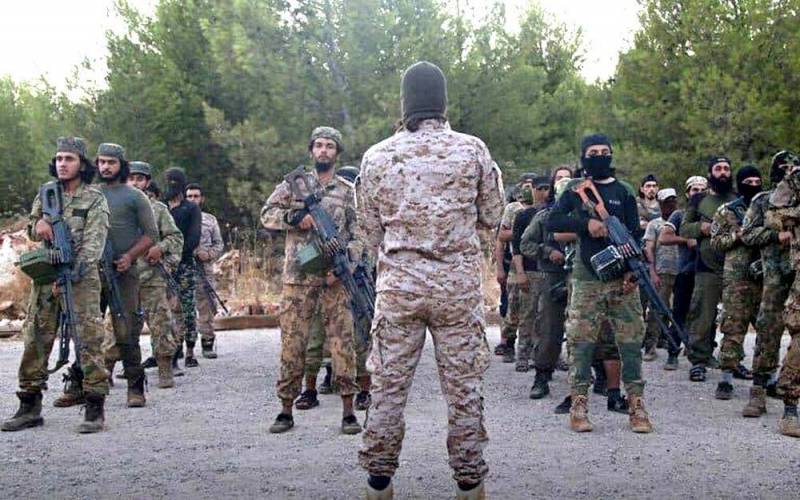 The number of the Afghan branch of ISIS * has increased to 6,5 thousand militants. Moreover, four thousand terrorists are located directly on the border with Tajikistan. This was stated by the head of the CSTO Joint Staff, Colonel-General Anatoly Sidorov.
At present, the number of the Afghan branch of the "Islamic State" *, this is "Vilayat Khorasan" *, has increased significantly and amounts to about 6,5 thousand militants, of which up to 4 thousand are concentrated in the southern borders of Tajikistan
Sidorov said.
According to the general, we are talking about the provinces of Badakhshan, Kunduz and Takhar.
We add that experts have repeatedly noted that with the coming to power of the Taliban * in Afghanistan, the number of militants belonging to the international terrorist organization "Islamic State" has noticeably increased. At the same time, the Taliban* movement itself is conducting an extremely tough
policies
regarding terrorists.
By the way, some experts believe that the concentration of militants on the border with Tajikistan is not accidental. Experts see this as a desire of Western countries to open a second front against Russia.
Tajikistan is a member of the CSTO. At the same time, the army of this state is extremely weak and will not be able to cope with thousands of terrorists on its own. This means that other parties to the Collective Security Treaty, primarily Russia, will be obliged to provide assistance to him.
* - terrorist organizations banned in the Russian Federation.