Russia continues to increase its foreign exchange reserves (highly liquid assets). In the third quarter of 2018, the Central Bank bought 92,2 tons of gold. This is a record. Now the gold reserve of the Russian state exceeds 2000 tons (17% of the global state reserve). It is reported by the World Gold Council (WGC).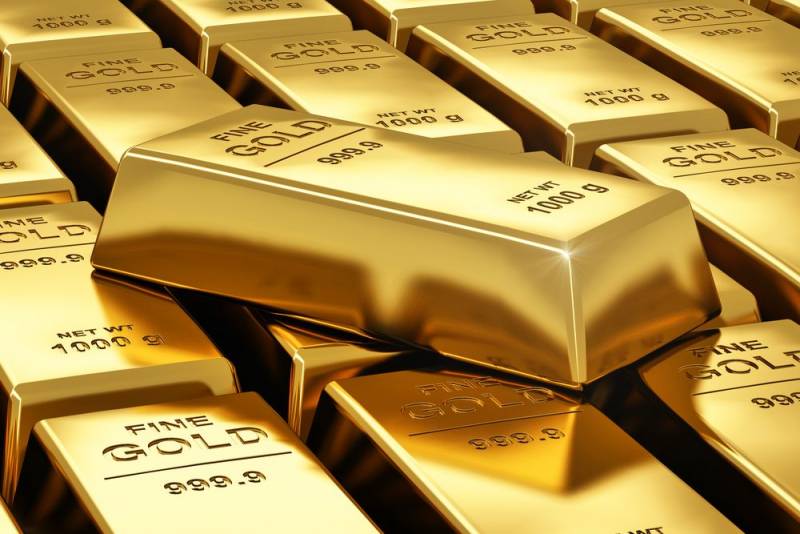 Against this background, investments in the US public debt (
informed
earlier), continue to decline, which cannot but rejoice. Russia is well aware that the suddenly "leaps and bounds" yield of US bonds (already exceeded 3% per annum, which has not been observed since 2008), is a very bad signal for investors. This has led to the fact that the load on the US budget has already increased and this process continues. Consequently, this can lead to a protracted crisis in the US itself already in the next "seven years", and bonds will turn into "waste paper". Therefore, Russia has found more
suitable
and useful countries for investment, and gold will come in handy.
By the way, about other countries. They are also increasing purchases of gold. And what is happening now has not been observed since 2015. For the third quarter of 2018, the central banks of the countries of the world bought a total of 148,4 tons of gold (how many of this amount Russia bought, as reported above). This is 22% more than the central banks bought for the same period in 2017, then they were "stocked" with 121,8 tons of gold.
Turkey is especially zealous in this matter (gold accumulation), which its "partners" from Washington, London and Brussels have recently tried to financially "rock". As a result of the "friendly fire", the Turkish lira "lost weight" by almost 40%. So Erdogan (Turkish President) can be understood, because relatively recently, these same "friends" tried to make a coup and eliminate it physically. Now he puts straws and does the right thing.
In the third quarter of 2018, Ankara replenished its reserves with 18,5 tons of gold. And now real, i.e. in metal, Turkey's gold reserve is 258,6 tons. At the same time, reserve options for gold, i.e. "Papers", in the local central bank, on the contrary, decreased to 122,9 tons.
But not only Russia and Turkey are seen in the "love" of gold. Kazakhstan also continues to buy it. In the third quarter of 2018, purchases amounted to 13,4 tons. And the total reserves rose to 335,1 tons.
Actively working in this direction and the Central Bank of India. In this country, gold is generally the equivalent of status. Hindus bought 2018 tons in the third quarter of 13,7. He is not far behind India, Poland. This country bought 13,7 tons. And Hungary so announced the growth of its gold reserves ten (!) Times. Increasing it from 3,1 tons to 31,5 tons.
Moreover, net sales of gold in the world market in the third quarter of 2018 were extremely rare. Germany sold 0,2 tons and the Czech Republic 0,5 tons. At the same time, the price of gold is stably high. And if in August gold was worth $ 1 per troy ounce, then on October 178, 29, it went up to $ 2018 per troy ounce.