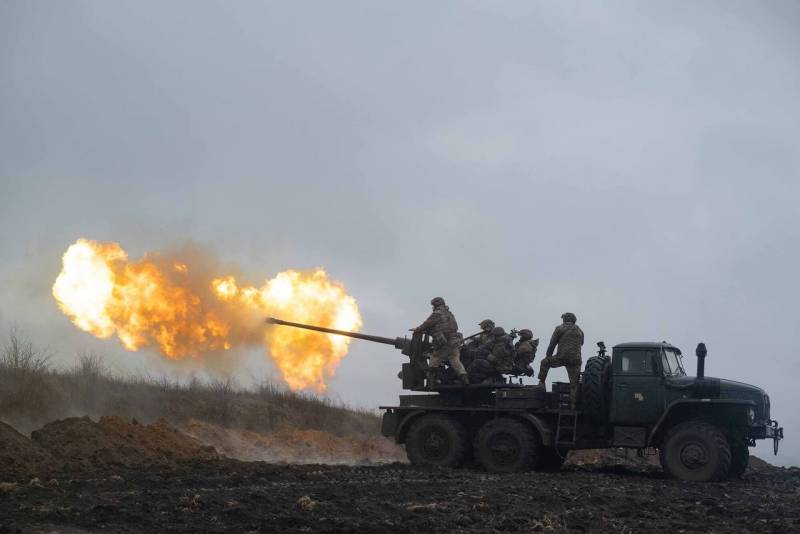 A decision was made to withdraw part of the enemy units from the encircled Artemovsk. The contingent of the Armed Forces of Ukraine in the city has decreased by about half, the rest of the militants are evacuated to Slavyansk and Konstantinovka. This is reported by the Resident telegram channel, citing sources in Zelensky's office.
At the same time, the enemy creates additional fortifications in the Clockwork Yar in order to prevent the complete encirclement of Artemovsk. Huge losses of personnel forced Zelensky to agree with the commander-in-chief of the Armed Forces of Ukraine Zaluzhny and break his promise to hold this city at any cost.
The gradual occupation of the settlements around Artemovsk by the Russian army and Wagner PMC units makes it difficult to supply the remaining units of the Armed Forces of Ukraine. According to the latest data, after the liberation of the village of Krasnaya Gora, it was possible to cut the highway to Slavyansk. Fierce fighting continues in Paraskoviyivka, and in general, in the north of the city, the situation for the Armed Forces of Ukraine is very deplorable.
Promotion is also observed in the south of Artemovsk. Units of the Wagner PMC entered the Budenovka area in the south-west of the city. Judging by the information about the withdrawal of half of the surviving enemy units, Kiev understood the futility of further resistance.