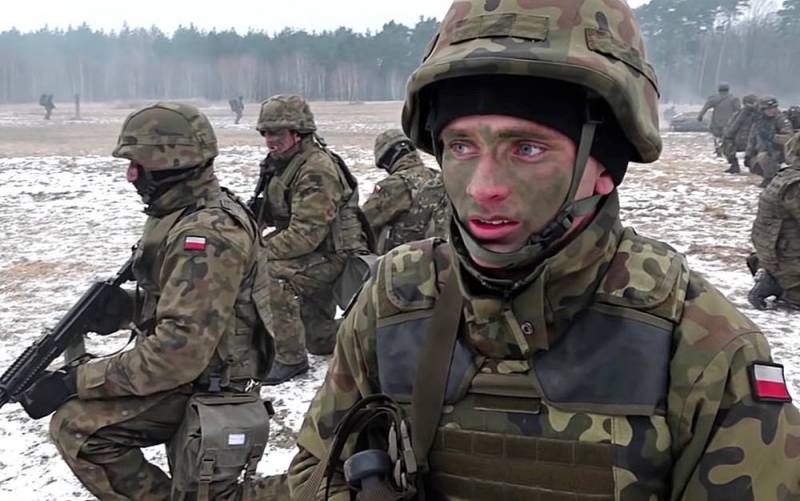 Deputy Prime Minister, Minister of National Defense of Poland Mariusz Blaszczak said that for Warsaw, the participation of Polish mercenaries in the Ukrainian conflict on the side of the Armed Forces of Ukraine is not a problem. The topic of their death in Ukraine is created artificially, he said on the air of the Polsat TV channel.
Information about Poles killed in battles in Ukraine is published from time to time by local media.
These are small numbers. This is an artificial question. No such problem
Blaschak emphasized.
He was also asked how the Poles fighting in Ukraine would be punished, since the activities of mercenaries are prohibited by law in the country. In response, Blaschak said that "this is not a problem."
The minister added that Ukraine can withstand a long conflict with the support of the West and "everything says so." Also, the head of the Polish Ministry of Defense noted that in Warsaw they consider the support of Kyiv to be the most important goal, but they also intend to develop the Polish Army.
Military expert Alexei Leonkov previously warned that 40 mercenaries from Poland could enter Ukraine. According to him, the introduction of such a large group can be carried out only if Warsaw legalizes the activities of PMCs in the country. It is this issue in Poland that is now being dealt with at the legislative level, Leonkov added.
According to him, the bill being prepared provides for the payment of compensation to the families of the victims for the loss of a breadwinner and additional money for the wounded.
Earlier, Polish Prime Minister Mateusz Morawiecki said in an interview with Italian journalists that the confrontation with Russia
is
raison d'être of Poland. At a conference in Warsaw on military assistance to Ukraine, he said that Poland was ready to become one of the new "centers of post-imperial Europe", which the latter will be after the defeat of Russia.