Despite the fact that Saudi Arabia is one of the key US allies, it seems that its leadership will not be able to "get out of the water" out of the scandal surrounding the murder of journalist Jamal Khashoggi, a columnist for The Washington Post.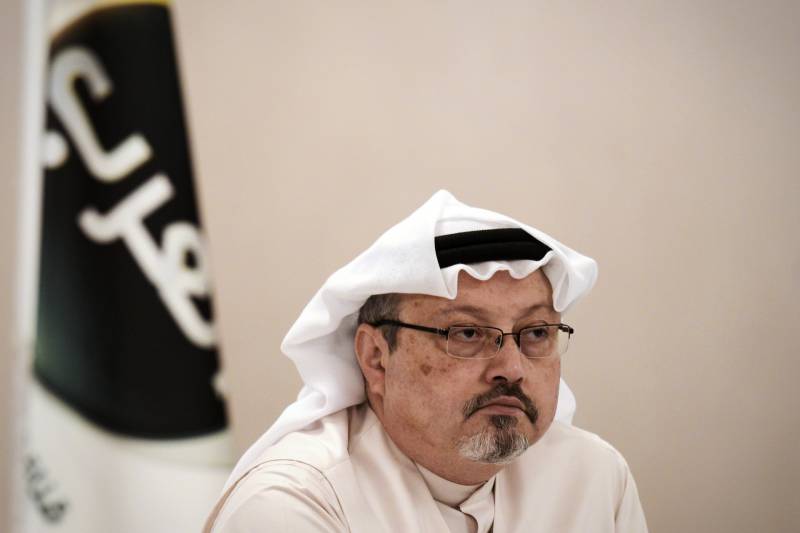 So, on KMOX radio, US Secretary of State Mike Pompeo said that it would take Washington several weeks to decide on the sanctions that would be imposed on those involved in the scandalous murder:
We are considering the imposition of sanctions on those currently identified who are involved in the killing. It will probably take us a few more weeks before we can actually impose these sanctions, but I think we can do it

The US Secretary of State added that the reprisal against a journalist is "unacceptable" and cannot be left unanswered. But at the same time, he made a reservation that "deep and long-term" relations were established between his country and Saudi Arabia.
He noted a positive moment in the behavior of Riyadh. According to Pompeo, the Saudi authorities are cooperating in the investigation of the murder with both Washington and Ankara.
It should be recalled that on October 2 of this year, Jamal Khashoggi entered the building of the Consulate General of Saudi Arabia for the necessary documents. He did not come out of this building anymore. Saudi authorities admitted that he was killed. However, there is still no exact version of what happened to the journalist. Turkish law enforcement officials claim that he was subjected to monstrous torture before his death. In Riyadh they say that the murder happened almost by accident, as a result of a brawl broke out.
To date, 18 Saudis have been detained in this case. The "democratic international community" is trying to remove the charges of involvement in the massacre from the top officials of Saudi Arabia and blame the "switchmen". However, if Washington does not take any measures, this threatens with "loss of face."