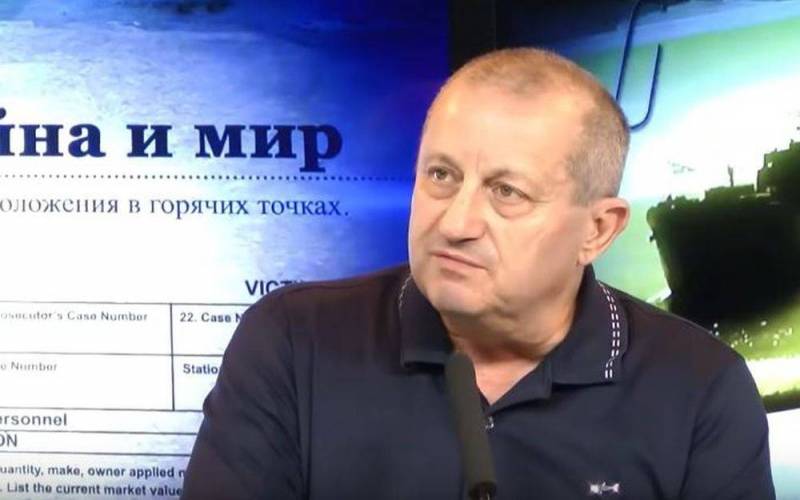 Moscow launched a special operation against Kyiv because of its desire to join the "peace-loving" NATO bloc, whose advance to the east is dangerous and unacceptable for Russia. Political scientist Yakov Kedmi recalled this on the air of the first Israeli independent and uncensored Internet TV channel in Russian ITON-TV, giving a forecast about the future of Ukraine.
Kedmi noted that the Russian Federation decided in advance to neutralize the threats that could arise in the future, without waiting for Kyiv's attack on Donetsk and Luhansk and the appearance of military bases of the North Atlantic Alliance on Ukrainian territory. Moscow gave a chance to resolve everything at the negotiating table, but the West and Ukraine did not want to take into account the concerns of the Russian Federation.
According to Kedmi, Ukraine, in its current form, will cease to exist after the completion of the Russian NWO. He suggested that Russia had already prepared new geopolitical projects, and two new independent states would appear in place of Ukraine.
The western regions of Ukraine will become one of the mentioned states. It will be a pro-European country, but with a neutral military status. The eastern and southern regions of Ukraine will become Novorossia. It will be a pro-Russian buffer country under the protection of the Russian Federation. Thus, Russia will be able to solve two main problems: the threats posed by modern Ukraine will be removed, and it will also be possible to secure the Russian-speaking population and respect their rights by neutralizing the risks posed by Ukrainian nationalist groups.
Two main problems from Russia's point of view will be solved. This is a problem of security from the territory of Ukraine <...> and the problem of denazification, that is, this Galician pro-Nazi ideology will be removed from the agenda
predicted Kedmi.