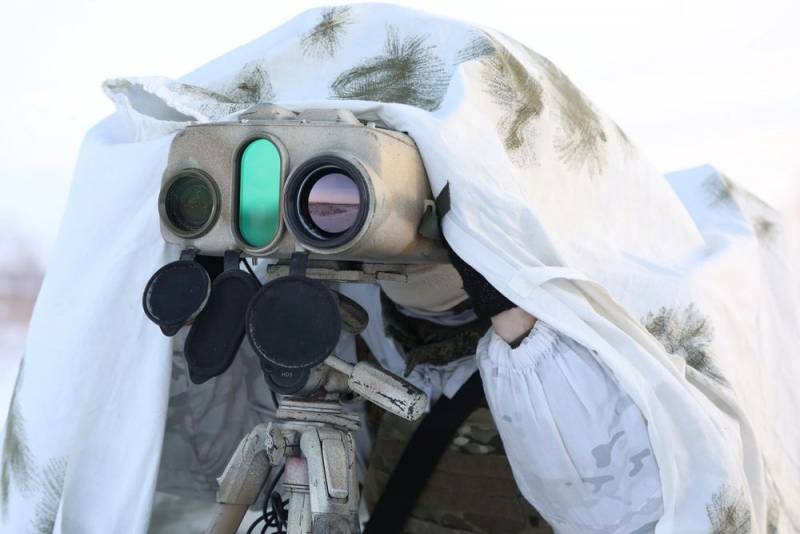 The position of the defending group of the Armed Forces of Ukraine in Bakhmut (Artemovsk) and its environs is becoming more and more desperate. The fighters of PMC "Wagner" cover the fortified area from the north and south, every day squeezing the semicircle, which threatens with a full-fledged encirclement.
As of the evening of February 11, Russian forces are holding under fire control or directly (physically) cut off two main routes through which Ukrainian troops were supplied: Konstantinovka - Bakhmut and Slavyansk - Bakhmut. The supply of the Armed Forces of Ukraine is now carried out through Chasov Yar, to which the assault detachments of the "musicians" are rushing.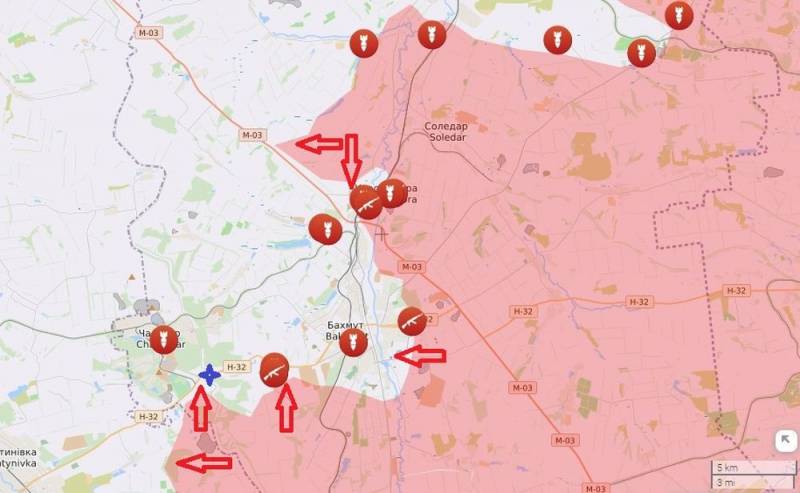 At the same time, the Ukrainian military blew up a road bridge on the Konstantinovka-Bakhmut highway, passing through the Seversky Donets-Donbass canal. It is located south of Chasov Yar and west of the village of Ivanovskoye (Krasnoye Selo), to which "private traders" also make their way. Video of the destroyed infrastructure facility has already appeared on the Web.
The disabling of such an important transport structure indicates that the Ukrainian command is considering the option of withdrawing troops from Bakhmut to a new line of defense in the near future: Konstantinovka - Chasov Yar - Seversky Donets - Donbass - Slavyansk. If for some reason the retreat does not take place, then the "cauldron" in Bakhmut will form by itself, since there is nothing to contain the flank strikes of the Armed Forces of Ukraine. We do not know what final decision will be made in Kyiv, but an organized withdrawal of troops will differ from a panicked and uncontrolled flight if the soldiers are thrown into a "heroic" death, and they must take this into account.