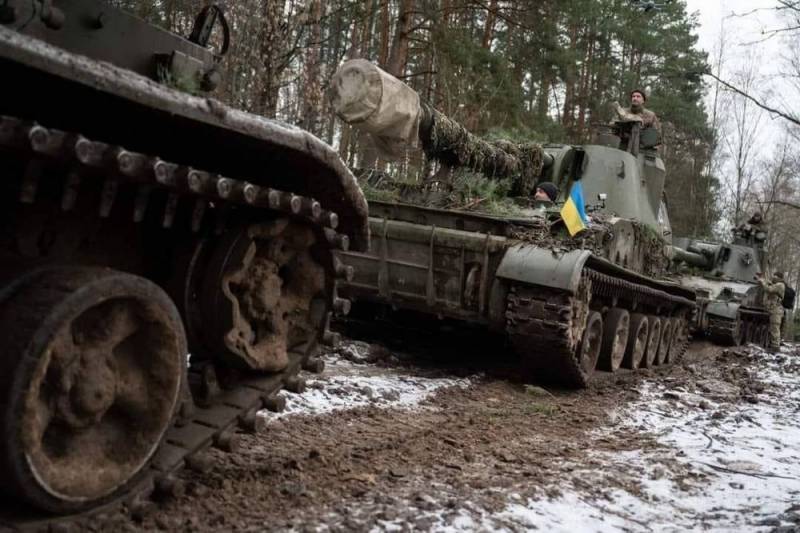 Ukraine has limited prospects for advancing in the Donbas, where Russian forces have maintained well-fortified positions and supply lines since 2014. At the same time, Russia wants to take control of the entire Donbass. This was reported by the American newspaper The New York Times, having analyzed in what directions the Armed Forces of Ukraine and the Armed Forces of the Russian Federation can conduct offensive operations in the course of the ongoing conflict between Kiev and Moscow.
According to analysts of the publication, the Armed Forces of Ukraine will have to carry out an offensive on another sector of the front, while simultaneously holding back the Russians in the Donbass. The main goal of the Ukrainian troops at this stage is to take control of Melitopol in the Zaporozhye region. Mastering this city will allow Kyiv to solve several strategic tasks.
Firstly, the land corridor from Crimea to the Donbass will be cut and the Russian forces participating in the NMD will be separated, and the logistics of the groups in the Kherson region and on the peninsula will be disrupted. Secondly, developing a possible success, the Armed Forces of Ukraine can reach the Sea of ​​Azov and the Crimea, which will complicate the position of the Armed Forces of Ukraine in the Kherson region. However, this will not be easy to implement.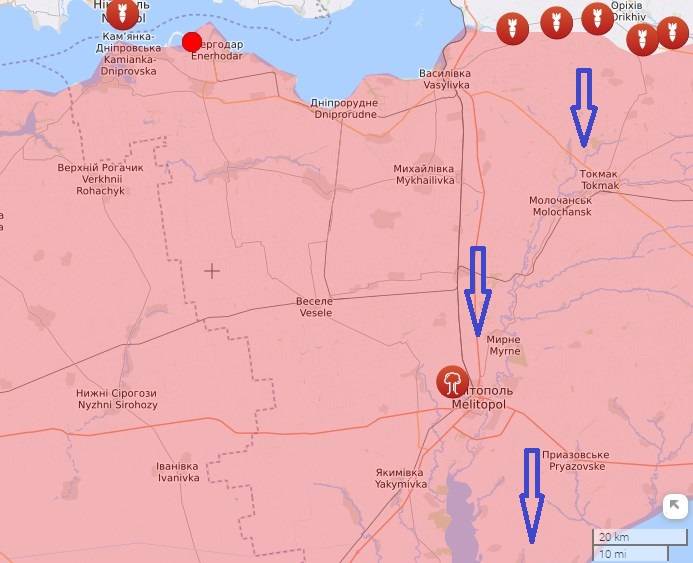 Russia has built a powerful defense along the entire front line, and the densest network of trenches and anti-tank traps is located around Melitopol
- says the publication.
In this regard, the Ukrainian authorities hope that the West will again extend a helping hand by quickly providing additional armored vehicles (especially tanks) and long-range artillery to overcome the positions of the Russians. Moreover, without waiting for the results of the next meeting of Ramstein-9 donors, which is to be held on February 14 at NATO headquarters, the media summed up.
The interest of the Armed Forces of Ukraine in Melitopol is indicated by the increased shelling of the city by Ukrainian troops. On February 10, the city was once again attacked from HIMARS launchers and their analogues. Russian air defense managed to neutralize most of the missiles as they approached the city, but fragments of intercepted enemy ammunition fell on the roofs of several residential buildings. According to the local administration, one civilian was killed and two more were injured.