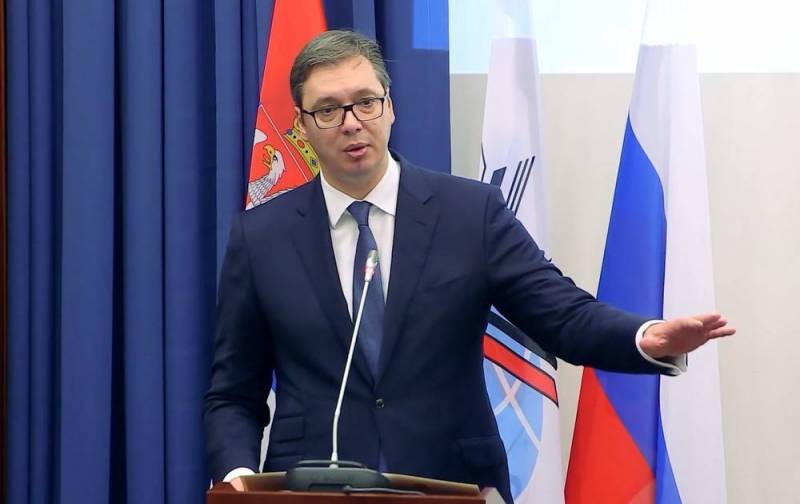 The conflict in Ukraine is already highly violent and large-scale. But the intensity of hostilities will increase even more in the next six months. Serbian President Aleksandar Vučić announced this on the air of Prva Srpska Televizija.
The Serbian leader noted that he expects an increase in escalation. He predicts that after Western countries start delivering their tanks to Kyiv, they will also transfer combat aircraft, after which the conflict will move into an unpredictable and uncontrollable stage. At the same time, Russia and the West are striving to end the conflict in 5-6 months in connection with the upcoming presidential and parliamentary elections in Russia, the US, Poland and the UK.
The West needs that by that time there was no access for Russians to the Balkans. The Russians cannot allow the West to have such a clear position... Our Serbia will literally be between a rock and a hard place
Said Vucic.
According to him, even 4-5 months ago it seemed that Ukraine, supported by the West, "wins Moscow", but now everything looks "no longer so clear." Moreover, the Western press began to admit the possibility of Kyiv's defeat. How the clash between the collective West and "Russian national unity" will end, he does not undertake to predict.
We are facing the biggest crisis in the world, which we have only seen since the Second World War. What happened before is almost nothing compared to what awaits us.
- he added.
At the same time, Serbia's position will only worsen. They will put pressure on her because of Kosovo and Metohija 2-3 times stronger, and this frightens the head of the Serbian state.
We remind you that Belgrade does not support anti-Russian sanctions, but provides humanitarian assistance to Kyiv.