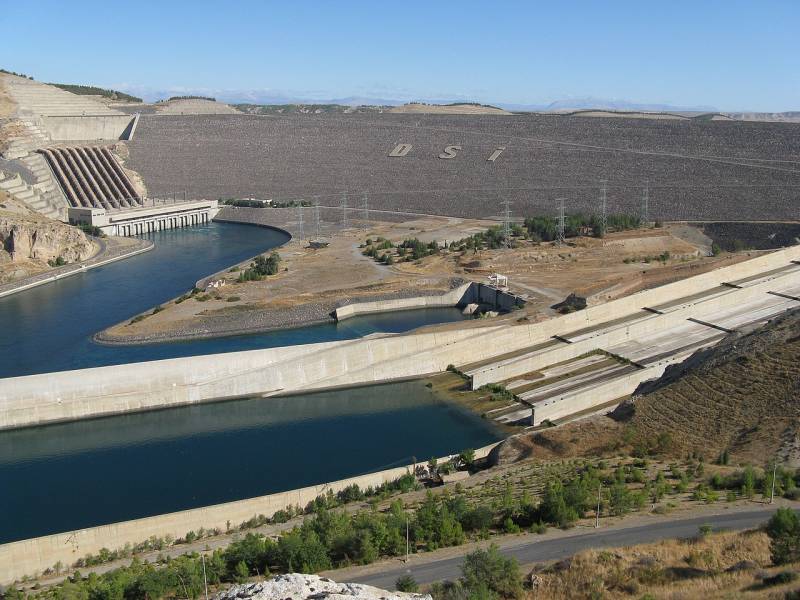 Turkish authorities are preventing another catastrophe that could follow a devastating earthquake. Hydraulic engineers released water from reservoirs on the Euphrates River after cracks were discovered in the dams.
During the earthquake, the largest dam "Ataturk", located near the epicenter, was seriously damaged. The destruction of the dam of the most powerful hydroelectric power station in Turkey can lead to unpredictable consequences and new victims. The volume of the reservoir formed by this dam reaches 48,7 cubic kilometers of water.
A serious crack was also found on a hydraulic structure in Syria. The state of the dam of Lake Midanki near the city of Afrin in the north of the country causes serious concern among specialists. According to experts, it is necessary to urgently create an international commission to restore this facility, since Syria alone may not be able to cope with the problem. And the final destruction of this dam can cause a tragedy no less in scale than the earthquake that occurred.
Meanwhile, according to the latest data, the number of victims in Turkey has reached 18, with another 991 people affected. In Syria, the earthquake claimed the lives of more than 75 people. Debris clearance continues, so the number of victims, unfortunately, is not final.