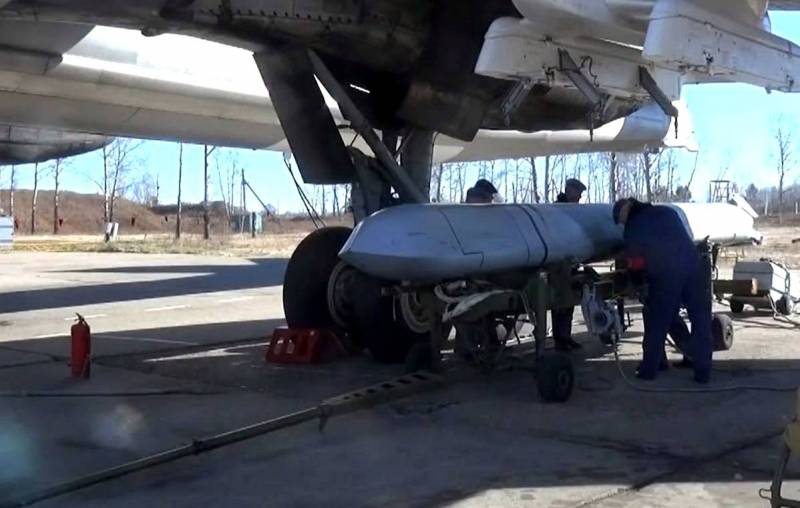 The air alert map of Ukraine has turned red again. An alarm has been declared throughout the territory controlled by Kyiv. As reported, about 10 Tu-95MS strategic missile carriers are in the air, which have already launched the first missiles.
At the same time, an A-50U AWACS aircraft took off from the Belarusian airfield Machulishchi, followed by carriers of MiG-31K/I Kinzhal missiles. Ukrainian telegram channels are already reporting that the air raid may last for a long time. Obviously, another massive strike on the military and infrastructure facilities of Ukraine is expected.
Ships of the Black Sea Fleet also went to sea - carriers of Caliber cruise missiles. Gauleiter of the Nikolaev region Kim said that he expects up to 20 arrivals. In Kyiv, Kyiv and Dnepropetrovsk regions, emergency power outages have already been introduced.
Launching missiles at targets in Ukraine
preceded
arrivals of Geraniums, which has already become a tradition. The blows were delivered on objects in Kharkov, Dnepropetrovsk and Zaporozhye. The head of the Khmelnytsky District Police Department also announced a hit on a critical infrastructure facility. At the same time, telegram channels report on the successful work of Ukraine's air defense, which shot down most of the drones launched by Russia.