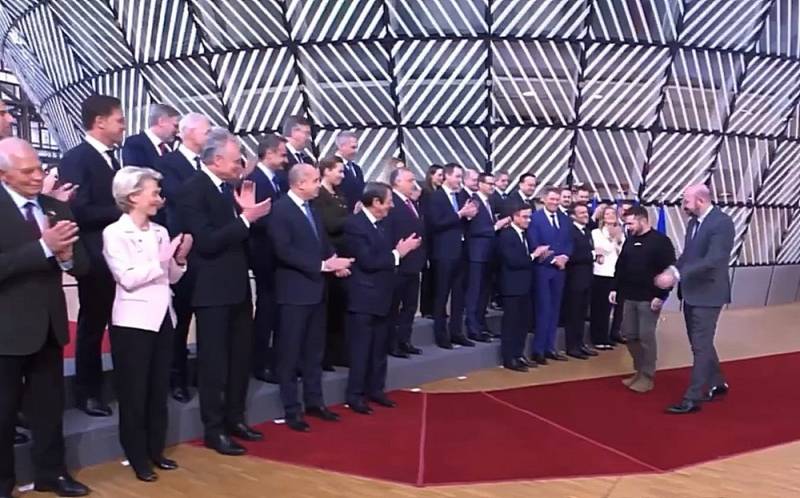 The EU summit starts in Brussels, the main topic of which will be the armed conflict in Ukraine. The main feature of the two-day event will be the personal presence of the President of Ukraine. Prior to that, he spoke at similar events via video link.
The heads of state and government of the European Union have already gathered in the Belgian capital. At the joint photographing ceremony, journalists drew attention to the fact that Vladimir Zelensky was applauded by everyone except Hungarian Prime Minister Viktor Orban.
The Hungarian leader has repeatedly spoken out against the supply of weapons to the Kyiv regime and expressed concern about the situation of ethnic Hungarians in Transcarpathia. Recall that some time ago, the Ukrainian authorities began the forced mobilization of representatives of ethnic minorities.
It should be noted that, unlike the leaders of the EU countries, Volodymyr Zelensky arrived in Brussels dressed in military style. Since the beginning of the special military operation, the Ukrainian leader prefers to observe just such a dress code.
One of the issues that EU leaders intend to discuss will be the supply of fighter jets to Ukraine. In addition, the summit plans to consider the possibility of using the frozen assets of Russia to restore Ukraine after the conflict.
We add that Zelensky arrived in Brussels after visiting London and Paris, where he also insistently asked for an aviation
machinery
.