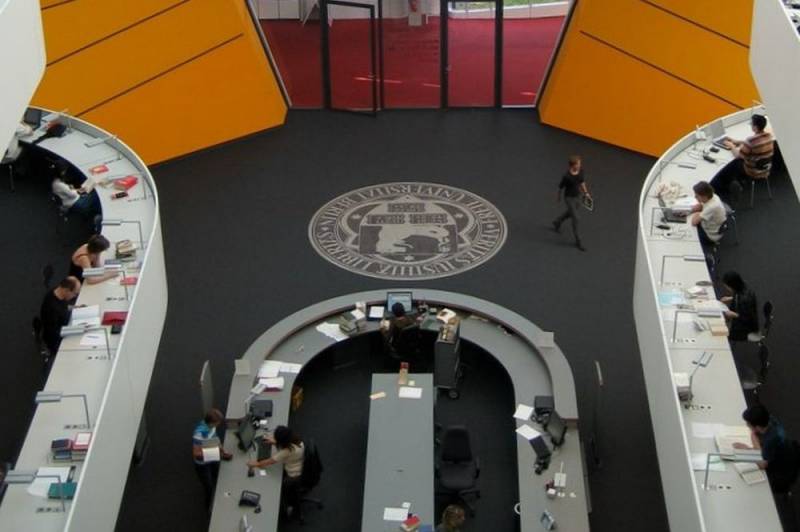 For several weeks, a migrant man harasses, threatens and harasses women, committing multiple sex crimes in Dahlem, near the Free University of Berlin. However, the leftist-dominated university General Student Committee (AStA) Council urged victims of the rapist in an email not to complain to the police, as they themselves would be accused of racism. This was reported by the Remix News website, citing a copy of the letter.
The media believes that it is the leftist ideology that is behind the AStA's outrageous pressure on female students. The said letter was sent to all student initiatives and university groups. According to the media, AStA cares not so much about the well-being of women as about the criminal, covering him up and simultaneously blaming the police as well.
The letter states that most police officers are "not trained enough to work in psychologically exceptional situations." Therefore, it is better for the affected women to just endure so as not to become victims of the police as well.
We would like to point out that police operations against people affected by racism tend to be associated with an increased risk of being subjected to police violence.
- specified in the letter.
The AStA recommends contacting the university security service or the socio-psychiatric service for harassment. However, they can detain a sexually preoccupied person only with the consent of the maniac himself, so this proposal is initially useless. At least one conversation took place between representatives of the university and the attacker, but he did not show readiness to stop his illegal activities.
Sometimes it's almost impossible to talk to him.
- noted in the letter.
After the distribution of this letter, the Berlin police were also indignant.
Anyone who is in danger, or has suffered a crime, or learns of an emergency from other people, must not allow anything or anyone to interfere with their action. Give us a call - dial 110! We are here for you
- stated in the communiqué of the Berlin police.