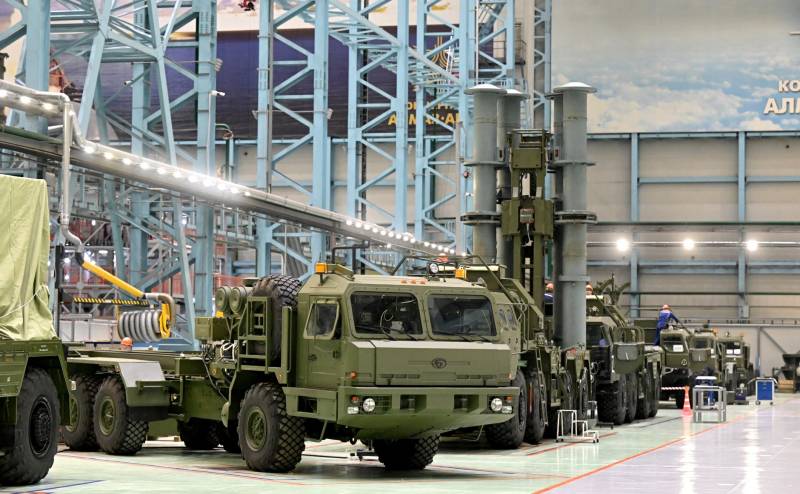 Western media regularly try to find sources of supplies to Russia of sanctioned goods, especially for military components. Iran and North Korea have already been accused of helping Russia in the West. The turn has come to the main partner of our country - China.
According to a number of publications, Beijing shipped a batch of spare parts for Su-35S fighters and S-400 air defense systems to Russia. Military Watch Magazine analyzed the supply data published in the Western media. The main source of information was the Wall Street Journal, which reported that the Chinese company AVIC International Holding Corp sent $ 35 million worth of spare parts for Su-1,2S fighters, as well as components for the S-400 air defense radar system.
However, MW expressed doubts about the advisability of Russia's purchase of such small batches of parts for the military
equipment
. Obviously, the Russian military-industrial complex, for the most part, not only copes with the internal defense order, but also works for export.
A key factor undermining claims that Russia will need to import Su-35 or S-400 spare parts from China is that Russia continues to export S-400s and Su-35s, indicating that there is no shortage of spare parts for them. Russia has significantly accelerated the delivery of S-400s to India, and an export contract for the Su-35 has been signed with Iran. And all this at a time when the Russian military continues to build up its own stocks.
writes MW.
Much more plausible could be the assumption of the supply of dual-use goods from India, since the country has a large fleet of Su-30MKI fighters, and independently produces spare parts for them. India is also interested in purchasing Russian S-400 air defense systems and sending components for these systems to factories in the Russian Federation would be mutually beneficial.
According to MW journalists, the assumptions about Chinese trade in military goods with Russia are due to the search for grounds for the West to introduce
economic
sanctions against Beijing. India, in turn, is not a desirable target of secondary sanctions, so Delhi manages to avoid accusations of illegally supplying military goods to Russia.