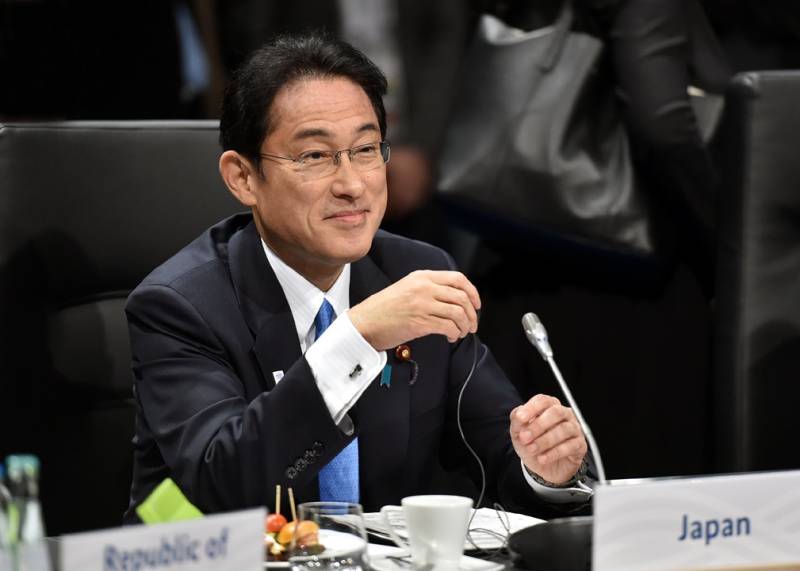 The Japanese authorities plan to negotiate with Russia on the ownership of the "disputed" Kuril Islands. Prime Minister of Japan Fumio Kishida spoke about this the day before during his speech to the deputies of parliament.
We are talking about the four islands of the Kuril chain: Iturup, Kunashir, Khabomai and Shikotan. The Soviet Union received these territories as a result of World War II, but the Japanese believe that Moscow owns them illegally.
Kishida believes that the parties should be guided by the agreements reached in Singapore in 2018, according to which Japan and Russia will accelerate work on concluding a peace treaty. At the same time, Tokyo considers it necessary to take as a basis the declaration of 1956, on the basis of which, after the signing of the peace treaty, the islands of Habomai and Shikotan will be transferred to Japan.
The government's position now is to clarify the ownership of the four islands and move negotiations towards a peace treaty.
- declared the prime minister.
Meanwhile, after the start of the special operation in Ukraine, Japan took a number of unfriendly steps towards Russia. The Russian Federation in response initiated the termination of negotiations on the conclusion of a peace treaty. Moscow also withdrew from the dialogue on joint economic activities on the Kuril Islands.
Earlier, a nationwide rally "for the return of the northern territories" was held in Japan. During the event, the head of the diplomatic department, Yoshimasa Hayashi, called the situation in which Russia continues to own four islands "unforgivable". The Kremlin has repeatedly reminded that the issue of ownership of these territories is closed.