The new Russian aircraft MS-21 has not yet gone into production, but there are already people who want to buy it. And not just purchase, but make the basis of the fleet of passenger aircraft.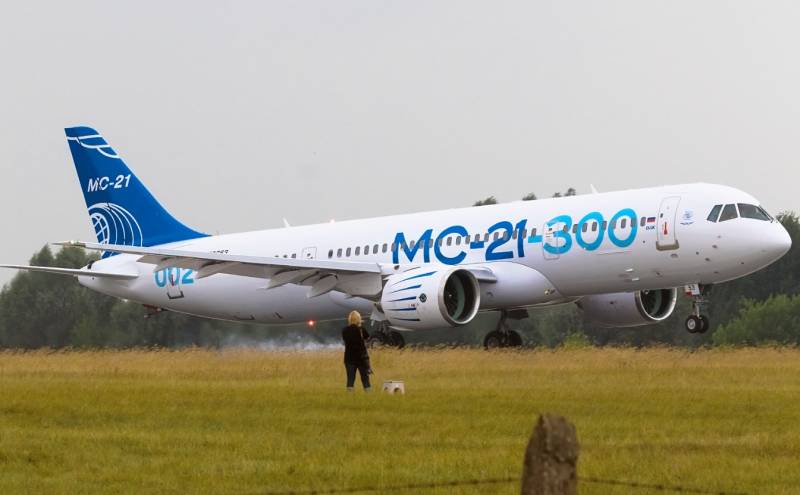 After Russia responded to Syria's request for assistance in the fight against terrorists, relations between the two countries reached a completely different level.
And in this light, it is not surprising that Damascus asked Moscow to give him priority in acquiring the MS-21 Russian passenger liners.
A statement was made by the Minister of Transport of the Syrian Arab Republic, Ali Hamoud, during his conversation with Russian journalists.
The Minister noted that he considers one of the priorities of his department to appeal to Russia to acquire everything necessary for the restoration of air traffic. Therefore, the Syrian side is asking for the primacy in the acquisition of Russian aircraft.
According to Ali Hamoud, he knows that work on the MS-21 can be completed before the end of 2019, and he believes that the new Russian aircraft would be an excellent replacement for the current Syrian fleet of passenger aircraft.
According to the Syrian minister, the MS-21 is perfect for resuming work on the routes connecting Syria with Europe.
Recall that the MS-21 is a project of the Russian near-medium-range narrow-body passenger aircraft, the serial production of which, after a series of transfers, is scheduled for the end of 2019.