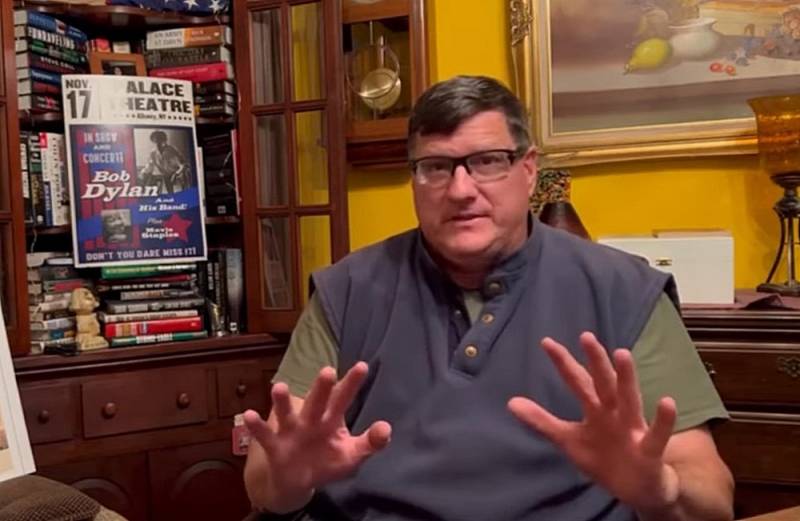 The defeat near Bakhmut (Artemovsk) will be morally devastating for Ukraine and a huge blow for the Armed Forces of Ukraine, from which they will not be able to recover. This was announced in a video interview by a former US intelligence officer, a former UN weapons expert, and now a television commentator Scott Ritter, citing his assessment of what is happening.
The expert clarified that now Kyiv is asking Washington to urgently help arm 6 brigades, hoping to change the course of the military campaign. However, this amount of manpower and means is extremely insufficient. The thing is that for six months near Bakhmut, the Armed Forces of Ukraine "burned" from 14 to 20 of their brigades, which were withdrawn from the battlefield when their personnel and
technique
were lost by 90%.
I strongly support the conclusion that the Ukrainian military is a defeated army, and Ukraine as a state is a defeated nation.
Ritter emphasized.
He explained that each brigade has about 4 servicemen, but given that we are talking about long-term military operations, their equipment may be lower. Therefore, we can talk about the loss of 68 thousand people, in the ratio of 50% to 50% of the dead and wounded.
The moderator noted that what Ritter said was in line with the earlier statement made by the President of the European Commission Ursula von der Leyen and the forecasts of the Israeli intelligence Mossad.
To this, the expert added that 60-70 thousand Ukrainian soldiers are now in the West, but they still need to be trained and armed. However, this is still not enough, since the RF Armed Forces are carrying out offensive operations on almost the entire line of contact, except for the Kherson region, and their pressure is increasing.