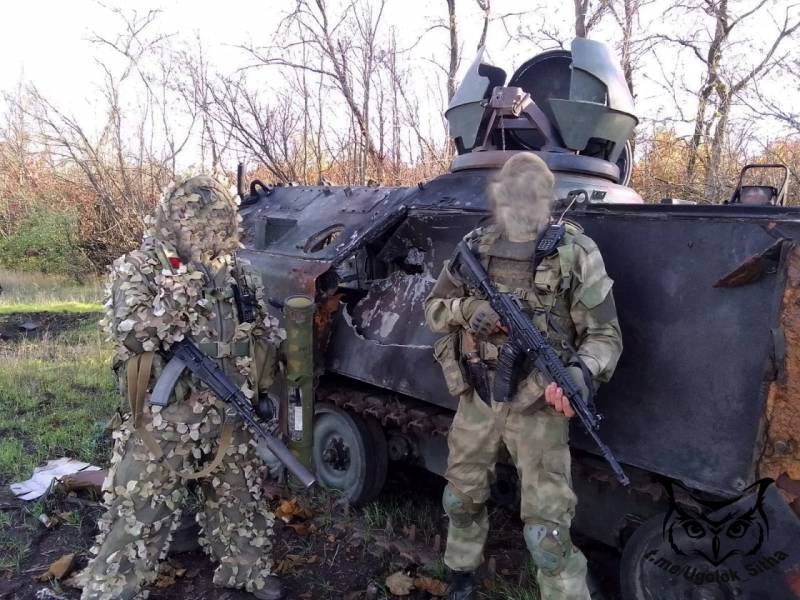 Servicemen of the Ukrainian army cannot independently repair a broken
machinery
supplied by Western countries. About it
TASS
Andrey Marochko, officer of the NM LPR, said. According to him, many samples of foreign armored vehicles fail even with slight frosts.
The fact that Western models of armored vehicles will be unable to perform combat missions in low temperatures, many military experts said even before the start of massive deliveries. However, the realities of the military conflict turned out to be more severe than any assumptions.
As it turns out, for the failure of foreign equipment, one does not need to wait for severe frosts. Many samples cease to function even with slight frosts. The Achilles' heel of foreign armor is hatches on turrets and tracks. Even with a slight decrease in air temperature, they freeze.
In addition, as Andrei Marochko stated, many components and assemblies of equipment fail. But the real problem for the APU is the lack of repair skills.
Even despite the methodological recommendations of suppliers on repairing breakdowns and restoring performance, Ukrainian military personnel are not able to cope with all breakdowns, since many repairs are not provided for in the field
- said the officer of the NM LNR.
Note that now Ukraine is waiting for the supply of Western-style tanks. Kyiv seriously hopes that foreign heavy equipment will change the course of the conflict.