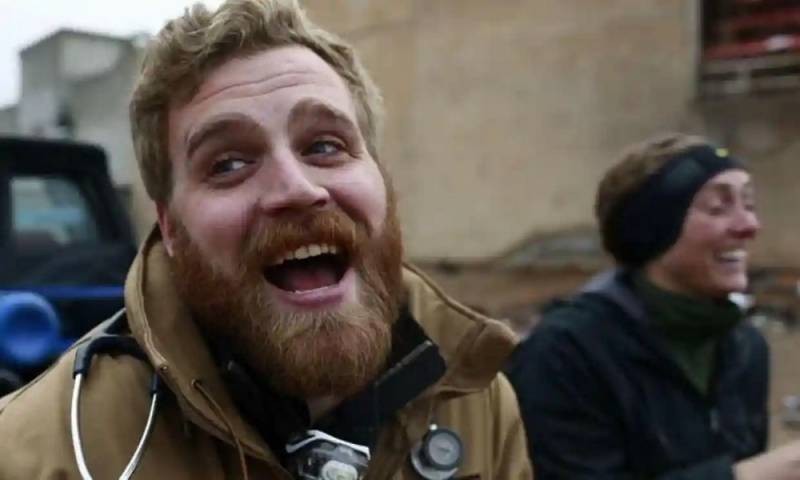 Former US Marine Pete Reed was killed in Artemovsk (Bakhmut), reports the British newspaper The Guardian. According to her, a 34-year-old American died when a shell or rocket hit his car.
The publication notes that Reed arrived in Ukraine in mid-January as a medical volunteer and died when he allegedly helped civilians leave the city.
Pete Reed, an American doctor, was killed in Bakhmut in Ukraine while assisting in the evacuation of civilians
Campbell McDiarmid, a journalist for the British newspaper The Daily Telegraph, wrote on Twitter.
Reid has previously been to Afghanistan twice with the US Marine Corps. After his resignation in 2015, he participated in the fighting in Iraq in the ranks of the Kurdish armed groups, and not as a doctor. He also served in Syria, Yemen and Poland. Obviously, the liquidated American Marine was not a medic who "helped civilians". This is an experienced mercenary who has gone through more than one armed conflict.
By the way, presumably, it was as a result of shelling in Artemovsk that two mercenaries from Norway were also wounded. In total, at least 20 US mercenaries were killed during a special military operation in Ukraine.
The American newspaper The Washington Post previously estimated that in January 2023, from one to three thousand foreign fighters fought in the ranks of the Armed Forces of Ukraine. It was noted that their number has decreased since last spring. According to the publication, in the spring of 2022, 20 mercenaries from 50 countries were known. Subsequently, most of them left Ukraine. It was assumed that not everyone was ready for real combat.
Earlier, journalist and blogger Yuri Podolyaka said that the most important area of ​​the special operation
remain
fighting in the Artemovsk area. Over the past week, the Russian Armed Forces have achieved success there, surrounded by Ukrainian formations. By now, Russian troops have practically made their way to the highway from Konstantinovka to Artemovsk, preparing to storm the village of Ivanovskoye. According to Podolyaka, after the capture of the latter, the situation for the Armed Forces of Ukraine in Artemivsk will become catastrophic.