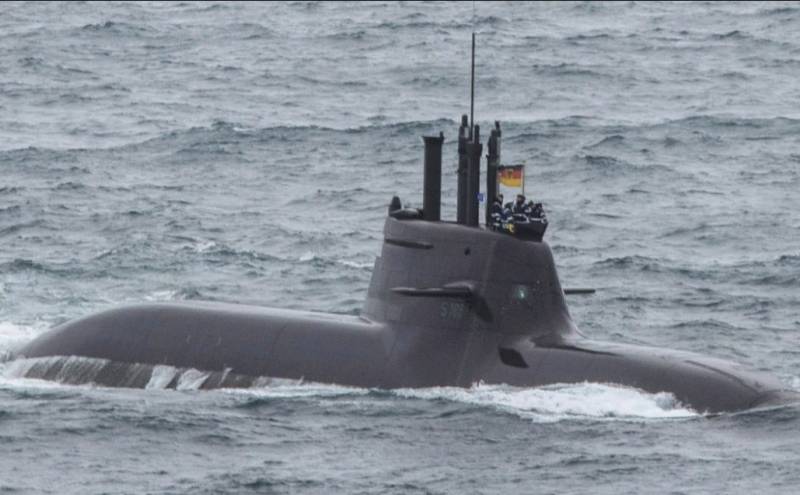 In Germany, they found several reasons for refusing to transfer the submarine to Ukraine. After the approval of the delivery of Leopard 2 tanks, the appetites of the Kyiv leadership increased. Deputy Foreign Minister of Ukraine Melnyk said that, among other things, Berlin could share at least one submarine to counter the Russian fleet in the Black Sea.
However, in Germany they immediately named several reasons for refusing to satisfy this request of the Kyiv
policy
. The German tabloid Focus reports that at present the entire North Atlantic Alliance completely excludes the supply of submarines to Ukraine.
According to interviewed German experts, one submarine will not be enough to counter the Black Sea Fleet of the RF Armed Forces. Russian warships completely control the Black Sea off the coast of Ukraine. Dozens of warships are based in Sevastopol, for which the German submarine will become a desirable and quite attainable target.
Additional problems will arise with the training of the Ukrainian crew. The requested Class 212A submarine is one of the most modern and sophisticated submarines in Europe. Training submariners for such a submarine takes years.
The German submarine is far from easy to use. Until the Ukrainian soldiers are technically and operationally prepared for successful use, years may pass. Because the training was much more difficult than that of tanks, and the 212A crew consists of as many as 28 sailors. In addition, Germany does not have the ability to train the crews of Ukrainian submarines.
writes Focus with reference to German military experts.
The key problem in the possible transfer of the submarine to Ukraine may be the position of Turkish President Recep Tayyip Erdogan. He would have to violate the Montreux Convention and open the Bosporus and Dardanelles to warships. And this would allow Russia to increase its grouping in the Black Sea.
It is simply unimaginable that a German boat or a German warship entered the Black Sea and said to the Ukrainians: "Here are the keys, now you can go."
sums up the German newspaper.