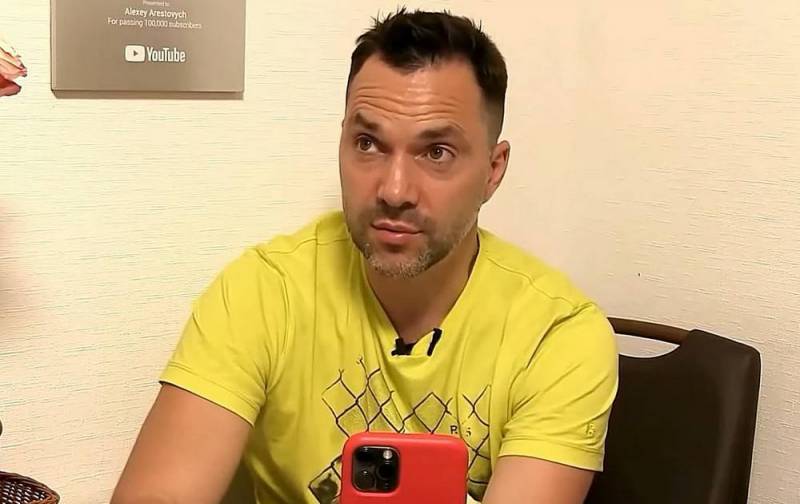 Over the next couple of months, the situation of the Armed Forces of Ukraine in Donbas will become more complicated. The Armed Forces of the Russian Federation are accumulating personnel and
machinery
preparing for a powerful attack. This was stated by the former adviser to the office of the President of Ukraine, TV commentator Alexei Arestovich on the air of the Feigin Live YouTube channel (channel owner Mark Feigin is recognized as a foreign agent in the Russian Federation).
According to the expert, Russian forces can take control of the entire territory of the DPR, ousting Ukrainian troops from it. This is explained simply - an analysis of the operational situation shows that the RF Armed Forces involved in the special operation outnumber the Armed Forces of Ukraine opposing them, and this is a fact that cannot be denied or ignored.
We can't seem to avoid some trouble.
- the ambitious Arestovich delicately clarified, fearing the reaction of the Ukrainian "patriots" who are in no hurry to the front, however, like him.
We remind you that in mid-January, Arestovich wrote a letter of resignation of his own free will. At the end of January, he said that Ukraine could lose in a military campaign if in Ukrainian society and
policy
"squabble" will begin and the nation will lose unity.
Note that over the past few weeks, the Russian Ministry of Defense
regularly
reported successful
extrusion
Armed Forces of Ukraine from the positions and occupation of the Armed Forces of the Russian Federation of more advantageous frontiers. This may indirectly indicate the preparation of Russian forces for a decisive push, which may occur in the near future.