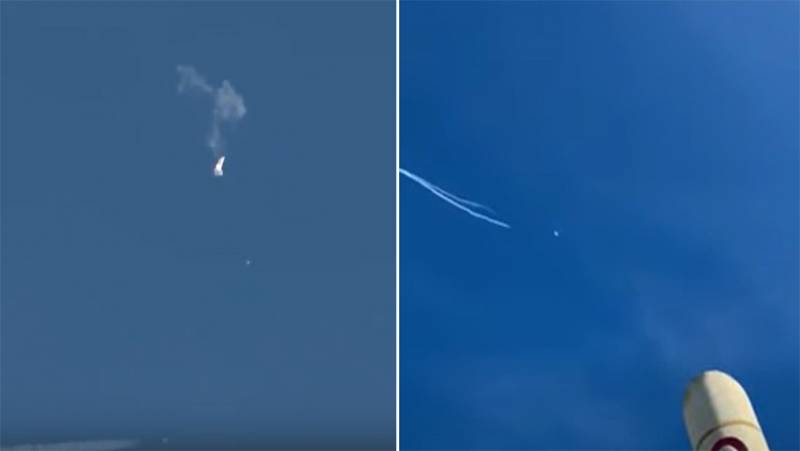 Off the east coast of the United States, an American fighter jet carried out an operation to destroy a Chinese probe. This is a balloon, which in China itself was called a meteorological object, which, as a result of bad weather, was carried to the west.
Recall that this probe flew over a number of US states, including the states of Montana and Missouri, where US military bases with nuclear facilities and strategic bombers are located.
American "hawks" called on the Pentagon "immediately" to shoot down the Chinese "object for espionage", but the Biden administration did not give the go-ahead to strike. This, in turn, gave reason to say that the United States "does not have air defense systems capable of destroying a probe located at an altitude of over 20 thousand meters."
Now it becomes clear that the means are still there. One of them is apparently an F-22 fighter jet. The flight of the combat aircraft was filmed from the ground. The footage also captures the direct destruction of the "balloon". It happened at the moment when the probe was no longer flying over land, but over the waters of the Atlantic Ocean.
The main question for the US military and
politicians
now, perhaps, in whether this object managed to transfer information to Chinese operators, if it really carried out a reconnaissance mission.