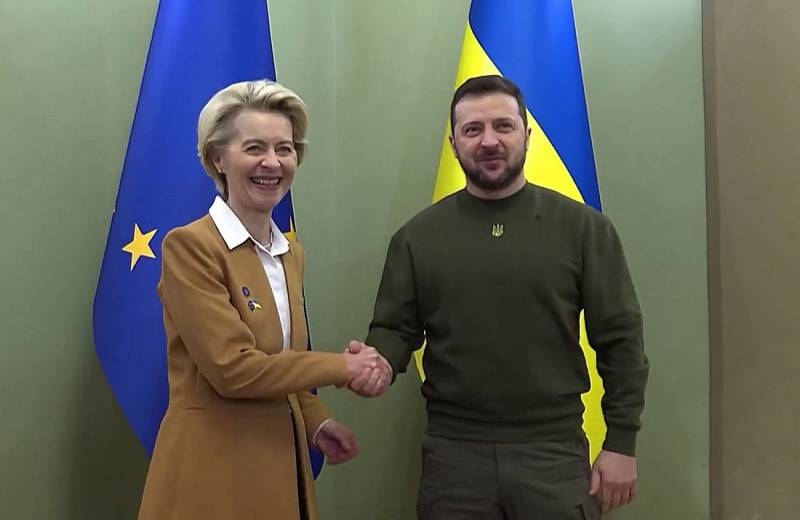 Deputy Chairman of the Military-Industrial Commission Dmitry Medvedev commented on the visit of Ursula von der Leyen to Kyiv. He, in his usual manner, caught Zelensky's guest in a lie by publishing a capacious post on his Telegram channel.
Yesterday, a green patient from the narcological ward was visited by an aunt-gynecologist, who portrayed the chief European doctor. Discussed a quick and fabulous recovery
economics
Little Russia in the EU. Well, it's obviously a lie.
- writes Dmitry Anatolyevich.
According to Medvedev, the statement of the President of the European Commission on the rapid restoration of the Ukrainian economy with the assistance of the EU has nothing to do with reality. He cited figures characterizing the state of the country's economy as close to final collapse, and stressed that the West does not set itself the goal of saving Ukraine's statehood.
The goal of the Western Aesculapius is by no means to cure the economy of an unfortunate country. The West has rich experience in killing experimental countries. The West is not the kind Dr. Aibolit, but Dr. Mengele. He is a sinister killer doctor. Therefore, Ukraine will face the sad fate of those colonies that were once raped in the most perverted form, and then thrown to die in the rotting dustbin of history.
- summed up Dmitry Medvedev.