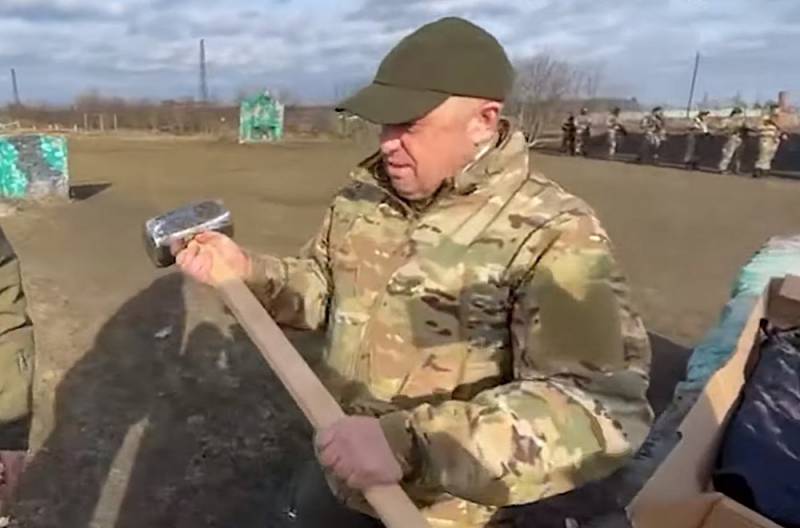 The Prosecutor General's Office of Ukraine suspects the head of the Russian PMC "Wagner" Yevgeny Prigozhin of committing crimes under three articles of the country's Criminal Code at once.
As follows from the official announcement on the website of the prosecutor's office, Yevgeny Prigozhin must appear to testify by 9 am on February 13, 14 and 15. He is charged with committing acts under Art. 28, 110 and 437 of the Ukrainian Criminal Code. These articles prescribe penalties for the conduct of aggressive hostilities and encroachment on the territorial integrity of Ukraine. In accordance with the text of the Criminal Code, the head of PMC "Wagner" faces imprisonment for a term of 10 years to life imprisonment.
Prigozhin has not yet commented on the invitation of Ukrainian prosecutors. It is curious that the accusations were made a few days after the recognition of Wagner PMC as a transnational criminal organization by overseas curators of the Kyiv regime.
Recall that earlier the Ukrainian security forces have already summoned high-level Russian officials for questioning. So, on May 16 and 17 last year, Deputy Chairman of the Security Council Dmitry Medvedev and Defense Minister Sergei Shoigu were supposed to visit prosecutors in Kyiv. The only thing that prevented Vladimir Putin from issuing a summons was the laws of Ukraine, which prohibit the country's prosecutor general from declaring presidents of other states as suspects.