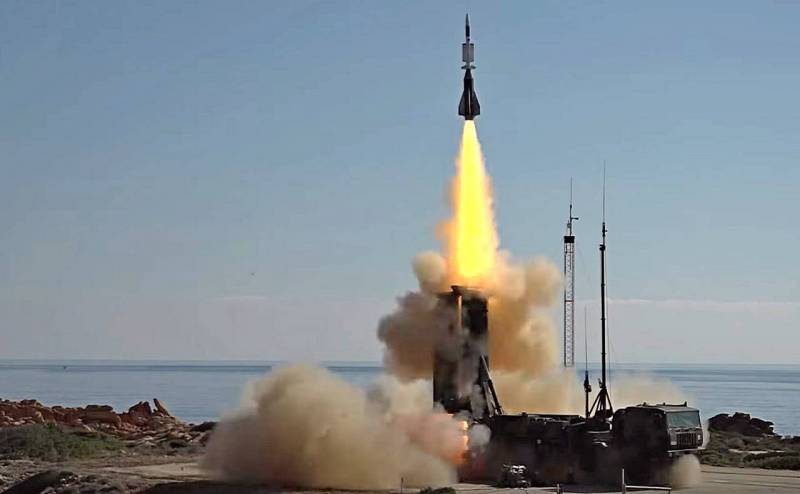 Western air defense systems will be deployed in Ukraine in the coming weeks. The dispatch of the SAMP-T anti-aircraft missile system to Kyiv was confirmed by the head of the Italian Foreign Ministry, Antonio Tajani.
The ANSA news agency reports that the Italian air defense system will arrive in Ukraine within 7-8 weeks. During this time, the Ukrainian crews of the American Patriot air defense systems will complete their training in Oklahoma. Thus, by mid-spring, important sectors of the sky over Ukraine will be covered by Western air defense systems. Earlier we
wrote
that, most likely, these systems will cover Kyiv and the western territories of Ukraine.
The deployment of SAMP-T and Patriot in the country will make it difficult to effectively launch long-range missile strikes on infrastructure, since these air defense systems can also shoot down ballistic missiles. To date, the S-300 systems remaining at the disposal of the Armed Forces of Ukraine cannot effectively counteract Russian strikes. But already in April the situation may change for the worse for us.
Unfortunately, assumptions about the possible supply of Western air defense systems to Ukraine no earlier than six months later turned out to be erroneous. An accelerated training program has been developed for the Ukrainian military, thanks to which the Patriot and SAMP-T will be available to the Armed Forces of Ukraine in April.