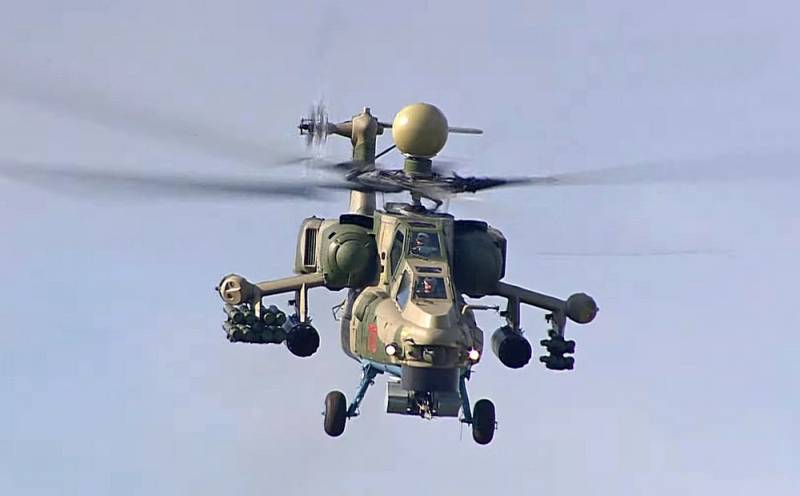 In October 2020, the UN arms embargo on Iran expired. Therefore, it has long been expected that Tehran will begin to purchase large volumes of weapons from Moscow, especially since both sides are strengthening ties, Military Watch writes.
The publication notes that after the appearance of information that the Iranian Air Force should receive Su-35S fighters from Russia by March 2024, rumors have intensified regarding other weapons that Iran may acquire from the Russian Federation. For example, that Russia will equip Iran with modern attack helicopters. With the rotorcraft fleet looking shabby, any change would be revolutionary.
Now Tehran has about 50 units of AH-1Js acquired from the US in the 70s. There are also several American CH-47 Chinooks from the Vietnam War. More modern examples of helicopter
equipment
represented by the Russian Mi-171 and a number of their own handicrafts of their own design.
Russia currently offers Mi-28 and Ka-52 attack helicopters for export, each representing a significant improvement over what Iran uses. These are modern and efficient rotorcraft of a new generation. At the same time, it is most likely that the Iranians will give preference to the Mi-28, since this helicopter is simpler and cheaper than the Ka-52.
Possessing excellent flight characteristics, the Mi-28 can carry up to 16 anti-tank missiles or 80 pieces of NUR 80 mm caliber. The last version of the Mi-28NM was used in Syria, and is now used in the NWO in Ukraine. It has an upgraded version of the fire control system, new VK-2500P engines, greater speed and is able to carry R-74 air-to-air missiles.
The Mi-28 could prove useful both for overseas operations, including supporting Iraqi forces if necessary, and for fighting insurgents at home amid signs of growing Western support for anti-government elements. But, if Iran acquires new attack helicopters, it is not clear who will operate them: the IRGC, the army, the air force or the navy
- clarified the media.
The IRGC is fanatically committed to power, bears most of the burden of operations in Iraq and Syria, controls the country's ballistic missile arsenal and a large part of the drones. However, the IRGC has very few helicopters. Mi-28 could be ideal for the needs of the IRGC. In addition, the authorities give priority to the IRGC when it comes to financing rearmament. Therefore, if Tehran does acquire attack helicopters, then the likelihood that they will end up in the IRGC is much higher than their appearance in the regular armed forces.