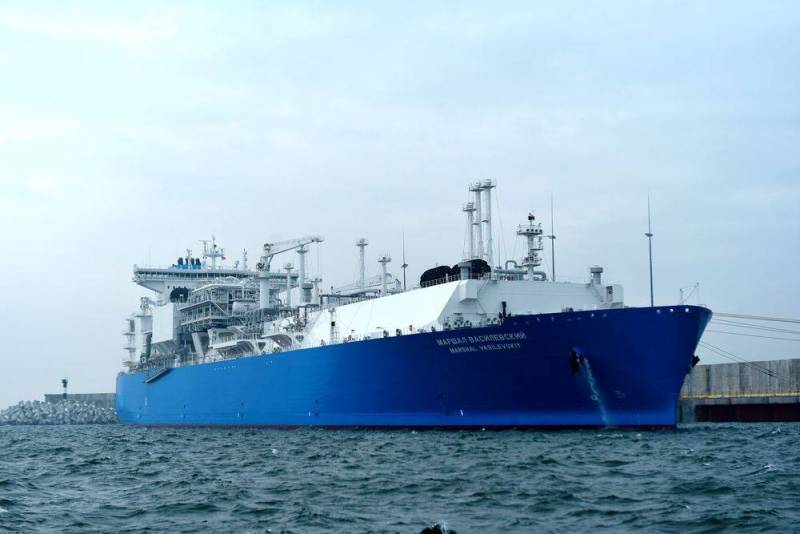 After the start of the NMD, the West imposed sanctions against Russia, and the Kaliningrad region actually found itself in a blockade, including the energy blockade. Therefore, in order not to depend on the position of Russophobes, Moscow decided to ensure the energy security of its semi-exclave and diversify sales markets.
PJSC Gazprom recently launched an LNG production, storage and shipment complex near the Portovaya compressor station in the Leningrad Region. And this was done without the participation of the licensor.
Technology
LNG, the transnational chemical company Linde PLC, which announced its withdrawal from Russian projects in July 2022 and support from foreign equipment manufacturers.
The LNG plant was built in September 2022. Before that, at the end of January 2022, a few years later, the only floating regasification unit in Russia (FSRU) "Marshal Vasilevsky" returned to the port of Kaliningrad, which is also intended for the storage and transportation of LNG in case of termination supply of energy raw materials through Lithuania. And even earlier, in January 2019, a marine terminal for receiving natural gas began operating in Kaliningrad.
On January 19, 2023, a specialized supply vessel (LNG bunkering vessel Dmitry Mendeleev) owned by Gazprom Neft carried out the first regular loading from the aforementioned complex in the Leningrad Region. Thus, an alternative route for delivering LNG to the Kaliningrad region has been put into operation. At the same time, Dmitry Mendeleev is the first tanker vessel in Russia in the segment of marine gas motor fuel.