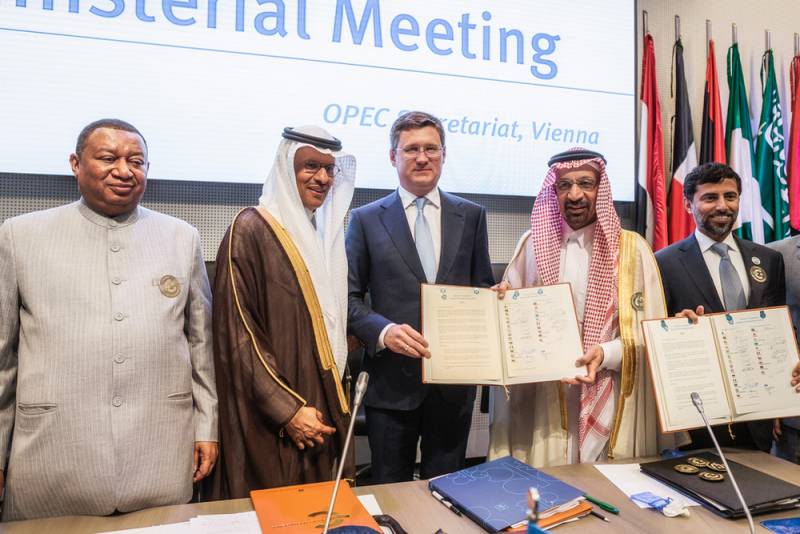 The Joint Ministerial Monitoring Committee (JMMC) of the OPEC+ group recommended no changes to current oil production quotas at a meeting on Wednesday. What many expected. The collective leadership of the cartel took a wait-and-see, timid and, in the opinion of many, cowardly position.
Given the growing uncertainty of supply and demand in the coming months, analysts predicted that OPEC + would not take risks and try to guess, predict, but rather make market players laugh. This is written by a specialized resource dedicated to the energy industry OilPrice.com.
Going forward, OPEC, OPEC+, and market participants will turn to China and Russia for first-hand knowledge of global supply and demand, as these global commodity traders will determine market trends.
In general, the decision of the alliance is justified. The cumulative production rate of all OPEC+ countries added only 91 barrels, and even then at the expense of Nigeria. Other manufacturers have problems with the fulfillment of limit quotas. Moreover, Russia even recorded a drop in production by 800 barrels.
So leaving the production norms in force until April is both a bold step in the sense that the alliance recognized the impossibility of influencing events and the situation, and at the same time a sign of cowardice, since OPEC + was still afraid to directly get involved in the situation in the markets.