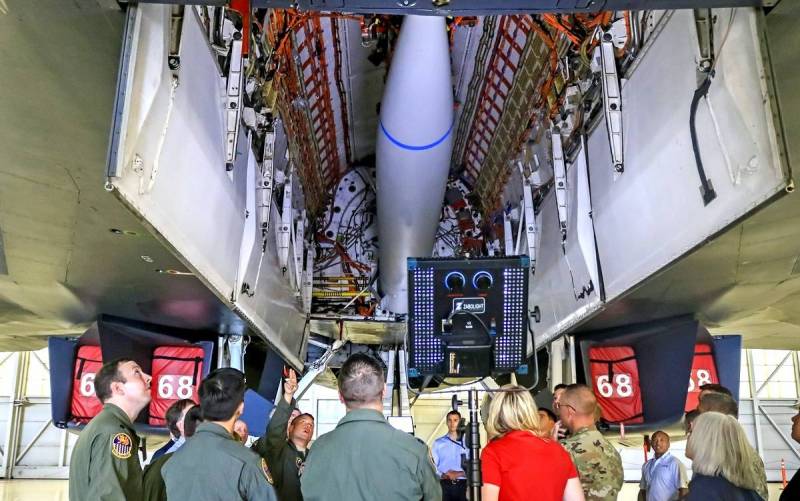 Lockheed Martin Corporation, together with the US Defense Advanced Research and Development Agency (DARPA), the United States Air Force Research Laboratory and Aerojet Rocketdyne, has completed the final test of a new hypersonic missile under the HAWC (Hypersonic Air-Air Weapon Concept) program.
According to the agency, the test flight of the rocket was successful. The sources do not provide details of the launch, however, it is reported that the rocket reached a speed of about Mach 5, while reaching a height of 18,3 thousand meters and covering a distance of 300 nautical miles (555,6 km).
It is likely that the new missile will be used on the B-1B and B-52 bombers and fighters, including the F-35.
Earlier, the former head of the General Staff of the Strategic Missile Forces of the Russian Federation, Colonel-General Viktor Yesin, recalled that the Russian hypersonic missile system "Dagger" is capable of reaching a speed of Mach 8.
The director of the Department for Non-Proliferation and Arms Control of the Russian Diplomatic Office, Vladimir Yermakov, also spoke about the advantages of hypersonic programs of the Russian Federation. In his opinion, Moscow is seriously ahead of Washington in the creation of such weapons. At the same time, any US military developments pose a certain danger to the countries against which they are potentially directed.