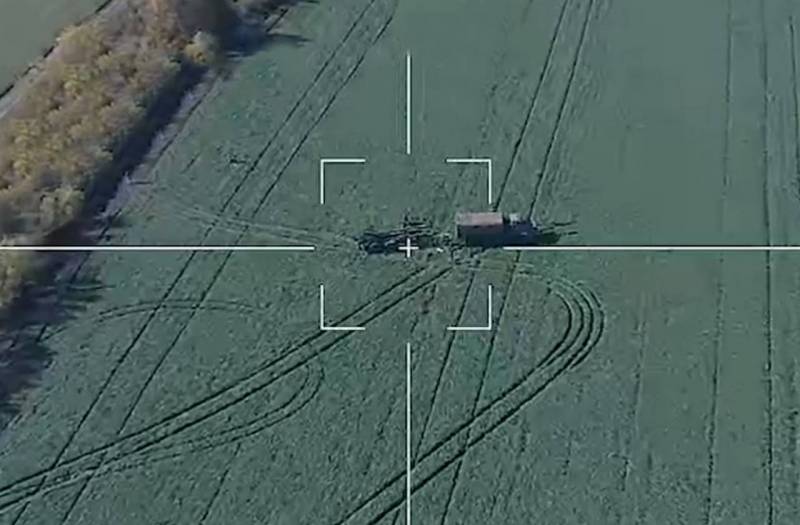 Russian kamikaze UAVs of the Lancet family proved their effectiveness during the NMD and firmly established themselves in the RF Armed Forces as a useful weapon system. The results of the combat work of these loitering ammunition are increasingly flickering on the Web, but I would like the number of Lancets in the troops to increase, and the range of tasks they perform to expand.
Currently, the "Lancets" are used mainly by special forces and counter-battery units. They destroy or disable radars, air defense systems, various artillery systems and lightly armored
machinery
the adversary.
At the same time, the threat from the Lancets is taken very seriously in the Armed Forces of Ukraine. They are fully aware of the problem there, because the safe movement of their equipment near the LBS is often associated with a small number of Lancets and low warhead power (they cannot destroy a tank). Therefore, to counter them, they are going to create an entire air defense system, the basis of which will be a large number of mobile all-round radars and early warning radar systems that detect similar kamikaze UAVs.
Radars should complement video surveillance posts with thermal imagers, which will be armed with heavy machine guns, anti-aircraft artillery systems and various electronic warfare systems. Thus, in order to counter a small and cheap loitering ammunition, the enemy will have to divert large forces and assets along the entire front.
That is why the "Lancets" will need a lot, and they should appear on the equipment and linear parts. It would be great if one of the versions of the "Lancet" became something like an anti-tank system and could hit targets in the front line both on the basis of received foreign intelligence and in its own search mode. The higher the density of "Lancets" per square kilometer, the better. A long-range kamikaze UAV with a range of up to 250 km would also be useful, which would be used to strike at the units of the Armed Forces of Ukraine located in the rear.