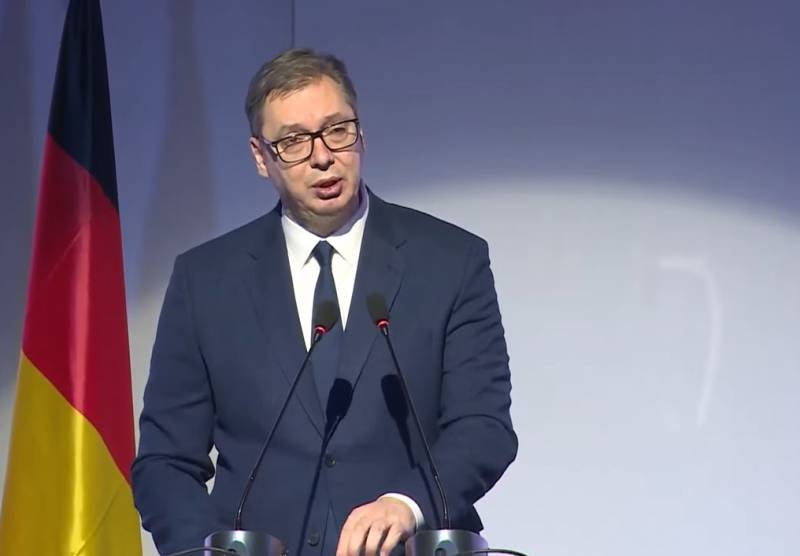 The Serbian President continues to maneuver between the expectations of his own people and pressure from the European Union. At a joint press conference with a colleague from the Czech Republic, Milos Zeman, Alexander Vučić promised to help Ukraine rebuild its cities.
We sent humanitarian aid to Ukraine in every possible way, and we will send even more. We will participate in the construction of individual cities. We have already received an offer from their ambassador in Serbia
Alexander Vucic said
The President of Serbia is now facing a difficult choice, writes Seznam zprávy. He must either accept the US and European plan for Kosovo and the country's accession to anti-Russian sanctions, or become a pariah in the Old World. It is obvious that ordinary Serbs do not approve of the two-faced
policy
Vucic. A large detachment of volunteers from a friendly Balkan state is participating in a special operation in the ranks of the Sudoplatov battalion and in the Wagner PMC.
However, the Serbian leader continues to rely on Europe's support, while receiving Russian energy resources at preferential prices. Last week Alexander Vucic
said
, which considers the DPR, LPR and Crimea to be part of Ukraine and will not change this opinion.