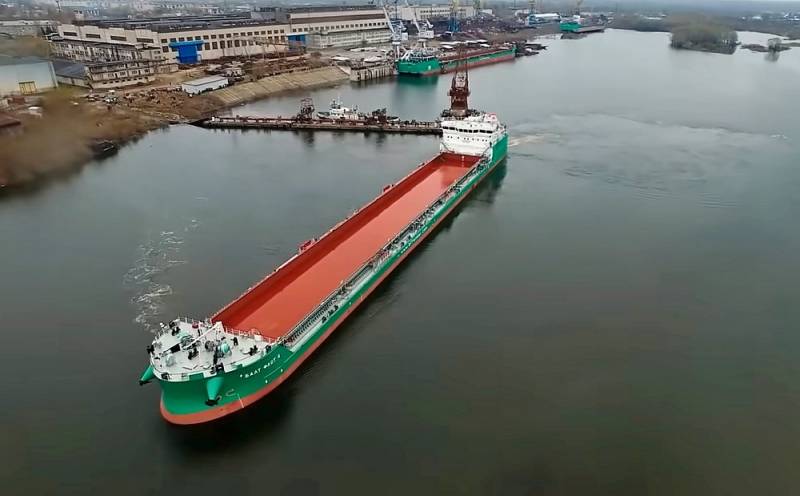 The Russian media recently discussed
news
that an experimental caravan of winter merchant ships passed through the Volga-Don Canal. Ice piloting of the ships was carried out with the help of the icebreaker "Kapitan Demidov".
Tellingly, in our country this event was practically ignored. But in the United States sounded a real alarm. However, the Americans have a reason for this.
The thing is that mutual trade between Russia and Iran has been actively growing recently. In this regard, it became necessary to expand the capacity of the existing North-South transport corridor, of which the Volga-Don Canal is a part.
According to the American publication Bloomberg, the Russian Federation intends to invest $1 billion to expand the aforementioned waterway. In particular, a project is underway to deepen the bottom of the almost 500-kilometer section of the Volga from Volgograd to the port in Astrakhan, which will allow maximum loading of container ships. By the way, the construction of the first domestic vessels of this class will begin this year.
Meanwhile, the West is not so much afraid of the possibility of an unhindered bypass
economic
blockades by Russia and Iran themselves, as well as the prospect of India, Pakistan and other Asian countries joining trade with them.
To do this, Iran will have to ensure the flow of cargo to its southern ports, in connection with which the country's authorities have begun to modernize the railways in this direction.
However, there is another potential transport project, the implementation of which can change the entire existing system of world trade, depriving the United States of one more of its sectors.
We are talking about the project of a 750 km navigable canal (the "Iranian River" - as the project is called in the Islamic Republic), which will connect the Caspian Sea and the Persian Gulf. It was developed over a century ago. But its implementation is so complicated that no one dared to take on it before.
Now, however, under the yoke of Western sanctions, the likelihood that Russia and Iran will see it through to the end is high. Moreover, other countries of the region interested in trade with the Russian Federation can join them.
According to American analysts, Moscow and Tehran may invest about $25 billion in the project. At the same time, Iran and Russia plan to increase their trade turnover to $40 billion a year, which will allow them to quickly recoup their investments.