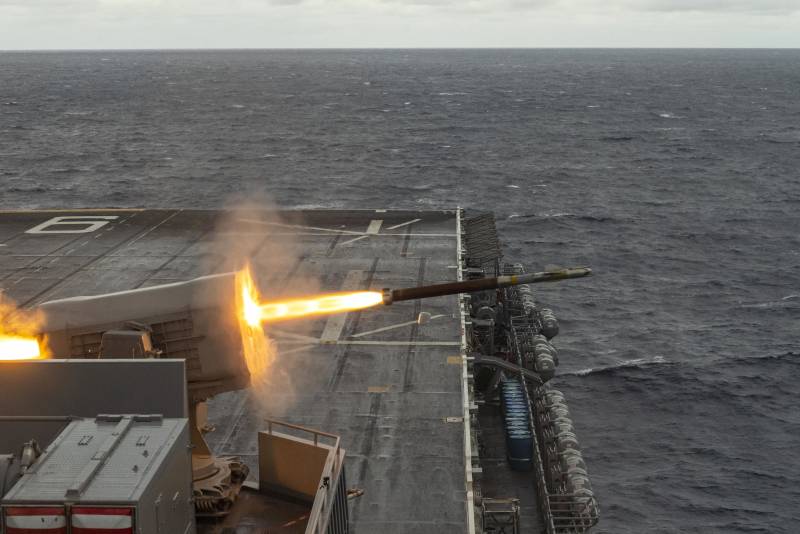 Foreign media continue to discuss the relationship between the United States and Iran, including the prospect of a slide into a full-fledged military escalation.
The U.S. and Israel are launching the largest joint military exercise ever conducted by the two countries' militaries as the Biden administration's attempts to negotiate a return to the 2015 Iran nuclear deal failed and Tehran turned to Russia for support.
Al Monitor
.
A total of 142 US and Israeli aircraft and 12 warships participating in the Juniper Oak 23.2 mission will take part in the training. Of these, it is worth highlighting four American B-52 bombers capable of carrying nuclear weapons, F-35 and F-15 fighters, as well as an F-18 group from the George Bush aircraft carrier.
Newspaper
The Times of Israel
argues that although Iran is not officially designated as an adversary in the legend of the exercises, it is mostly implied that it is. It is assumed that American bombers will practice strikes in the southern desert regions of Israel.
In November, the IDF and the US military conducted a series of joint air exercises simulating strikes on Iran and its regional proxies.
- the newspaper writes.
The Israeli Defense Ministry has already made a statement that during the maneuvers, the military of the two countries will work out various scenarios of combat interaction, including, in particular, refueling in the air.
According to reports, Iran will receive new Su-35 fighter jets from Russia. Once delivered, the aircraft will be Tehran's first major purchase for its aging air force fleet, which now ironically still includes pre-1979 American aircraft - F-14s and F-5s, as well as older ones. There are also Soviet-made MiG-29s delivered in the early 1990s. Iran has been subject to harsh sanctions for decades, severely limiting its ability to purchase weapons from abroad.
- reports an analytical article from the website of the Indian analytical community
Observe Research Foundation
.
It also suggests that the delivery of Russian fighter jets highlights the collapse of the "nuclear deal", against which new threats are heard from Washington.