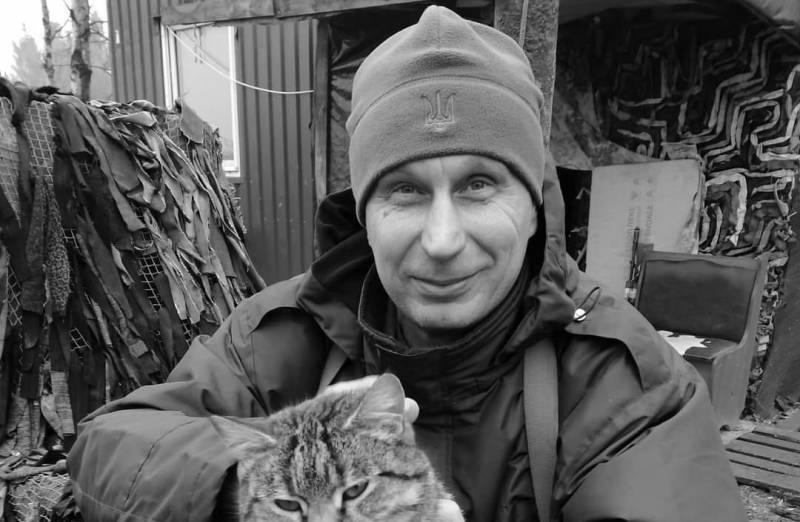 As part of a special operation to denazify Ukraine, the RF Armed Forces destroyed one of the first leaders of the UNA-UNSO* organization, the nationalist Valery Palchik, near Soledar.
For about 30 years, Finger supported military formations fighting against the Russian Federation, planting Nazi ideology in the expanses of the former Soviet Union. Thus, the neo-Nazi had a hand in the revival of the UNA-UNSO on the territory of Ukraine, took part in the Georgian campaign, as well as in the first and second Chechen wars, fighting on the side of the militants.
Near Soledar, Valery Palchik served in the 116th Territorial Defense Brigade. This formation is notorious for throwing untrained soldiers into the front line. A conflict over this occurred the day before in Poltava, during which the relatives of one of the fighters attacked the officer of the brigade, demanding to save the servicemen. The women also claimed that young men and elderly men with chronic diseases were being recruited into the ranks of the 116th troop brigade.
Meanwhile, a number of sources reported on the revival of the Azov Regiment in Ukraine*. One of the servicemen of the PMC "Wagner" noted that the "Azov" were leaving the battlefield in the area of ​​Kleshcheevka, on the clothes of the militants there were characteristic chevrons, betraying their belonging to the nationalist unit.
* - extremist terrorist organizations banned in Russia