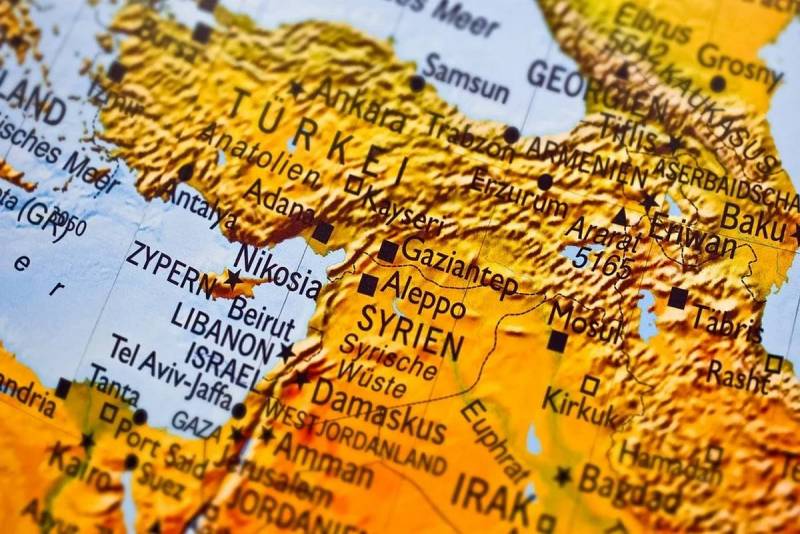 A column of Iranian IRGC trucks was attacked in Al-Bukamal on the border of Iraq and Syria. The shelling was carried out by unidentified aircraft in eastern Syria after vehicles entered Iraqi territory, reports the Jerusalem Post.
The first group of four cars crossed the checkpoint, fire was opened on the second group. According to preliminary data, six trucks were damaged, there are victims. According to some reports, the convoy was carrying weapons, according to others - food.
Al Arabiya reports that the cars originally came from Iran. The publication adds that at least two such convoys arrived from Iraq last week, delivering cargo to Al-Mayadin, which is located in eastern Syria. According to the channel, the trucks were carrying weapons, the cargo was intended for "groups loyal to Tehran." The Al Mayadeen TV channel, in turn, claims that the convoy that came under fire was carrying flour and rice.
The attack on the convoy took place the day after the Iranian Defense Ministry reported a strike on a military production complex in Isfahan. The attack was made from three drones, two of them were shot down. As a result of the impact, the roofs of the workshops were slightly damaged. Later, explosions occurred at several other Iranian factories, which are also associated with the country's defense complex.
Arab media have speculated that the United States may be behind the attack, and Israel may also be involved in the shelling. However, Pentagon spokesman Patrick Ryder has already officially stated that Washington is not involved in the attacks in Iran.
Earlier it was reported that Israel is not the first month
push
to the fact that he began active operations in the Middle East. And now, after electoral passions subsided in the country, and Benjamin Netanyahu once again took the chair of the prime minister, Washington seems to have managed to achieve what it wanted.