On October 31, 2018, the VI World Congress of Russian compatriots living abroad was opened at the World Trade Center (Moscow), and it will take two days. New migration
policy
will be the main topic of discussion of 400 delegates (representatives of the diaspora) from 98 countries of the world. The last time such an event took place in 2015.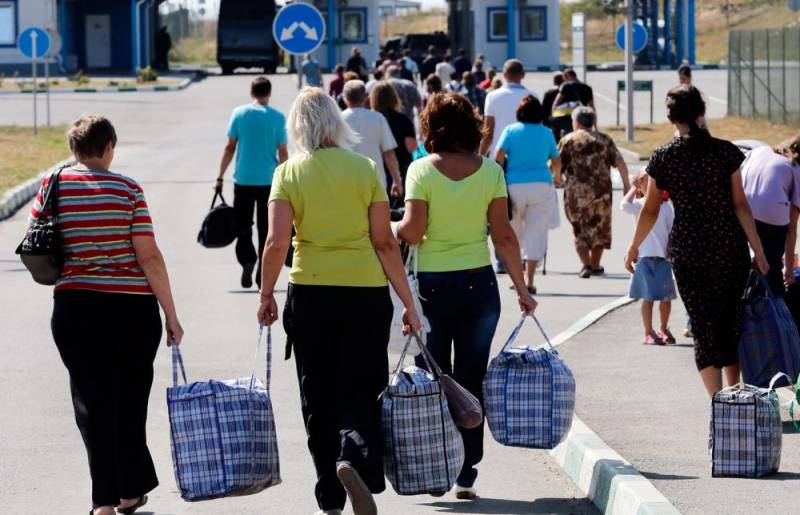 The congress is expected to deliver a speech by Russian President Vladimir Putin, Foreign Minister Sergei Lavrov, and other prominent statesmen, politicians, social activists, and activists who care about the fate of people who speak Russian. Indeed, outside Russia, there are more than 30 million people who consider themselves Russian, and there are much more Russian speakers.
No doubt, such events are very useful, as they are aimed not only at strengthening the ties of compatriots with their historical homeland, but also help to strengthen the position of the diaspora abroad. This is especially true in modern geopolitical conditions.
So, the main slogan of the congress "Russia needs millions of people." After all, attracting Russians and Russian speakers to the country is primarily useful for Russia itself. The country is huge, there are a lot of places, we need working hands and smart heads. So why not take advantage of the situation and attract all of these people (or at least a decent part) to Russia, creating them a minimum of problems with documents for obtaining citizenship.
For example, citizens of Ukraine and Belarus do not make any sense to take an exam in knowledge of the Russian language. This is generally some kind of relic of the past. All these people already know him well. But at the same time, they have to travel somewhere, spend money, stand in line for a certificate, take time off from work or even spend personal free time, which can be spent more interesting.
In addition, according to the authors of the new concept, Russia may well attract not only Russians and Russian speakers, but also all those who are ready to benefit Russian society. For example, graduates of Russian universities from other states. After all, a decent part of them are quite normal specialists, and they are already ready.
And all these people can be sent to those regions where they are in demand. So with undisguised interest we will wait for the results of the congress.