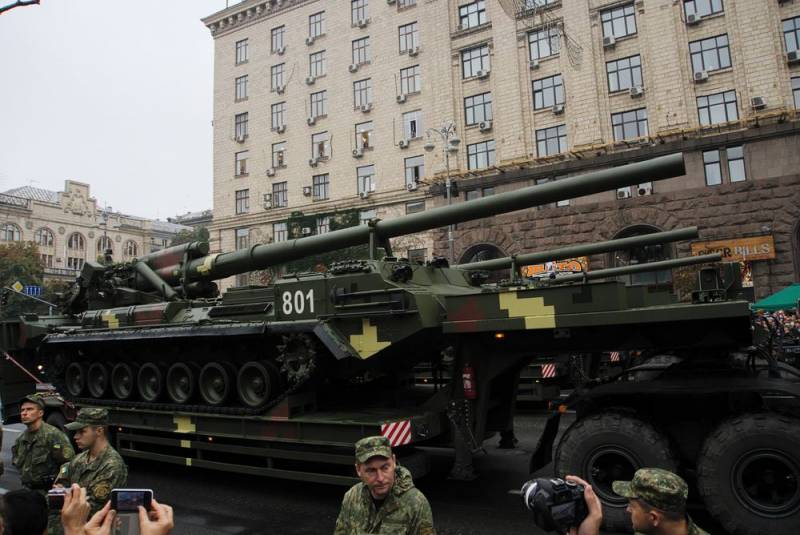 During the ongoing hostilities in the NVO zone, it became known from Ukrainian military correspondents and the media that the Armed Forces of Ukraine began to use rare artillery ammunition developed before the Second World War. We are talking about Soviet concrete-piercing howitzer shells 53-G-620Sh, used for firing from rifled towed howitzers B-4 (high (special) power) caliber 203,2 mm with caterpillar undercarriage and B-4M (low power) caliber 203,4, XNUMX mm on a wheeled carriage.
It should be noted that a total of 1933 units of these howitzers were manufactured in 1942-1011, of which 31 were of low power. All the past years, the shells for them were in storage. Now the mentioned ammunition is used by the Armed Forces of Ukraine for firing at the RF Armed Forces from Soviet self-propelled guns of high power 2S7 "Pion" and 2S7M "Malka" caliber 203 mm, produced in the period 1975-1990.
This fact confirms the existence of "shell hunger" among Ukrainian gunners. Moreover, to be specific, this directly indicates that the ammunition for the 2S7 "Pion" and 2S7M "Malka" has run out or is coming to an end. When rare ammunition runs out, the self-propelled guns in service with the Armed Forces of Ukraine will stop firing. After that, they will try to pick up ammunition for them or try to establish production.
For example, they can be approached by shells from M110 self-propelled howitzers of 203,2 mm caliber of the US Army during the Vietnam War. These self-propelled guns were withdrawn from service in the 90s, but until 2007 they were equipped with some countries. If the shells do not fit the 2S7 "Pion" and 2S7M "Malka" or the production fails, then the guns themselves will be sent to the scrap, replacing them with samples of Western artillery.